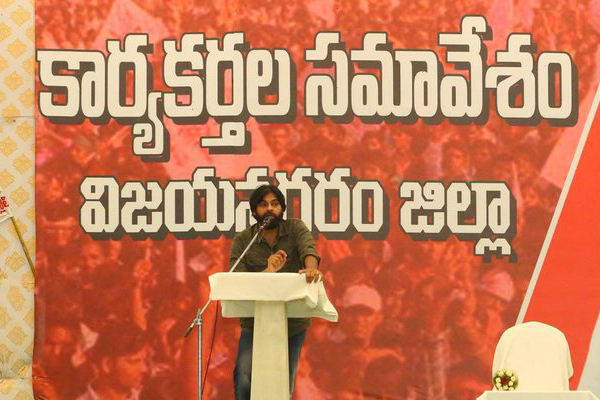 Pawan resumed his 'Porata yatra' and during this political tour he questioned yet again, the injustice meted to North Andhra region.
As part of this tour, he held public meeting, at S. Kota town in Vizianagaram district and he told in that meeting – "AP government failed not only in achieving Vizag railway zone but also in achieving 'Railway Under Bridge' at Kothavalasa in Vizianagaram district. And it is unfortunate that locals here had to do hunger strikes for the bridge" He added, "Government has given 3000 acres of land to Zindal and 200 acres for Patanjali in this area. But there are no industries set up by them till now. He also alleged, Chief minister's relative could get the land here for Rs 35 lakh per acre while genuine industrials of North Andhra were demanded 3 crore. "
He also fired salvos on CM as he said, "If I ask all these questions, CM says I am provoking North Andhra people. I am not here to provoke people but I want to ask these questions to governments on behalf of people".