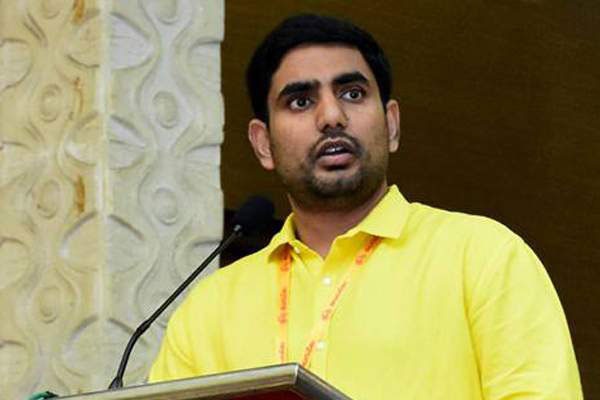 AP CM's son and Minister Nara Lokesh is repeatedly figuring in the criticism being made by Jana Senani Pawan Kalyan ahead of 2019 elections. Responding sharply to these remarks, Lokesh has challenged Jana Senani to come out with evidence of all charges he is making to which TDP will have answers. Lokesh asserts that the multi-crore Agrigold deposits scam entirely took place during the YS Rajasekhara Reddy regime and there is no truth in opposition leaders' allegations that its assets are being bought by TDP leaders.
Lokesh accused Pawan of making baseless allegations, saying that after coming to power, YS Rajasekhara Reddy also ordered a large number of enquiries against the Nara family after 2004 but none could find them guilty in any irregularity. YSR ordered as many as 11 House Committee enquiries, four cabinet sub-committee enquiries, four judicial enquiries and one CID probe and four official enquiries.
Lokesh wondered as to how the YSR Congress Party leaders could go on levelling allegations against TDP with respect to the Agrigold scam when YSR regime was responsible for the problems of depositors. Agrigold scam has hit over 30 lakh depositors spread over mainly Andhra Pradesh, Telangana, Karnataka, Tamil Nadu and Orissa. Several agents and depositors have also committed suicide due to non-repayment of deposits by the company.
TDP leaders are pleading for their helplessness saying that the case is in the purview of the court right now and their government would do everything possible to redress the grievances of so many depositors. Even the BJP has been criticising TDP by mentioning Agrigold scam constantly.
G.Ravikiran
Telugu360 is always open for the best and bright journalists. If you are interested in full-time or freelance, email us at
Krishna@telugu360.com