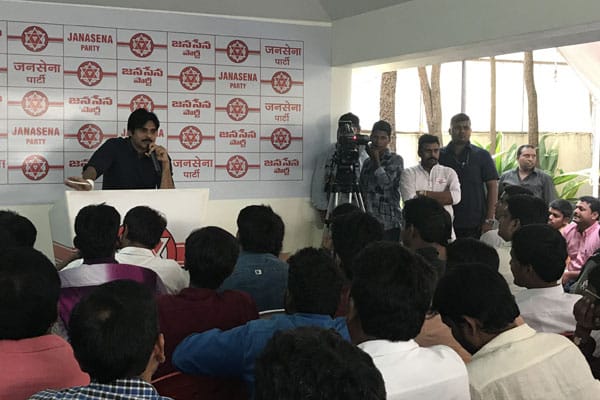 Pawan Padayatra
Vijayawada: The Jana Sena president Pawan Kalyan said he would undertake pada yatra in Ananthapur district shortly. He made this announcement during his interaction with the party whole-timers from the district, who were selected recently. Like the Communist parties, the Jana Sena is also recruiting whole timers as speakers, content writers and analysts to work with the people.
He reiterated that he would contest the next round of Assembly elections from Ananthapur district. He said his pada yatra would connect him with the people of the district and wanted the whole timers to prepare the ground for the elections.
Referring to the criticism on him that he is a part time politician, the Jana Sena chief wanted to know who is a fulltime politician. He said he had not seen any fulltime politician and alleged that most of them have made money in politics and sitting at home. He further said that unlike those politicians, he was working in the films to earn money for his family and his staff. He claimed that films are his bread winning activity which he would keep aside if he had to fight for the people.
He wanted the whole-timers to ignore critics and focus on addressing the issues of the people. He wanted them to highlight the peoples' issues at every stage and draw the attention of the government to solve them.