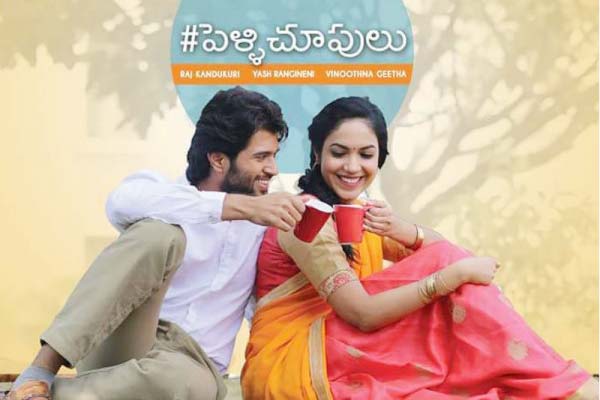 Content is always the king for any movie, big, medium or small. Films with sensible and appealing content can turn out to be money spinners though they have underrated stars, debutante director and a little known production house behind it. Yes, we are taking about Pelli Choopulu – the film which is doing a lot of noise from the past two weeks. The film has garnered good hype before its release thanks to the special premiers to some industry bigwigs who gave an unanimous thumbs up to this beautiful rom-com.
The refreshing and coming-of-age love story has struck the right note with the audience after its release last Friday and set the cash registers ringing in all areas. Made on a shoestring budget (Approx 1.5 Crores), the film has already collected more than 3 times its budget. The latest trade reports reveal that Pelli Choopulu has collected 3 Crores share in the Telugu states and in overseas, it is inching towards the half million mark (Close to $ 400K by Monday).
The glowing word of mouth and the positive web reviews have come in handy for the film which is continuing to dominate the box office on the weekdays as well. Trade circles believe that the film will collect around 8-10 Crores in its full run. Starring Vijay Devarakonda and Titular Varma, Pelli Choopulu is directed by Tharun Bhascker and produced by Raj Kandukuri.