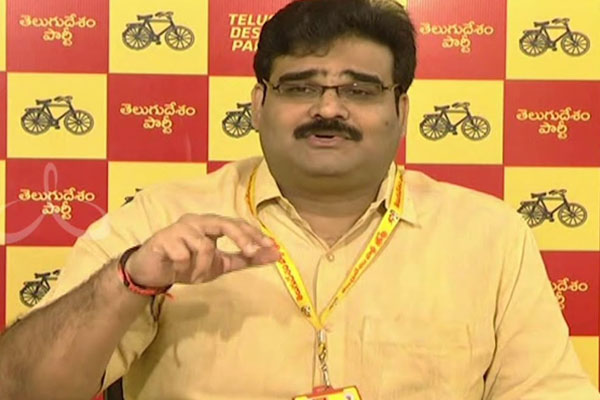 TDP is hitting back hard at PM Modi's election speech. TDP National Spokesman Lanka Dinakar accused PM Modi of hatching a conspiracy along with Jaganmohan Reddy and Chandrasekhar Rao to make Andhra Pradesh a sunset state in terms of development, welfare and job opportunities. Modi's election speeches revealed his intentions to ignore the bifurcation promises and leave AP a totally crushed and impoverished state.
Mr. Dinakar said that Modi is obviously jealous and afraid of the manner in which CM Chandrababu Naidu is developing AP as a sunrise state attractive for investors and entrepreneurs from around the world. Hitting back at Modi's'sonset' comment, he said that CM Naidu is like bright sun and his son Lokesh is like a second sun as both of them together are working hard and making AP a promising land of the never-setting sun.
TDP reminded Modi how his own government at the Centre and various Union Ministries have given numerous awards to AP in panchayat raj and rural development wings for the good work done by Minister Lokesh. Modi betrayed and insulted AP people yet again by not at all talking about the promises he made to the AP people at the time of 2014 election on special status, Delhi-like Capital city, Bundelkhand-like package to AP backward regions, etc.