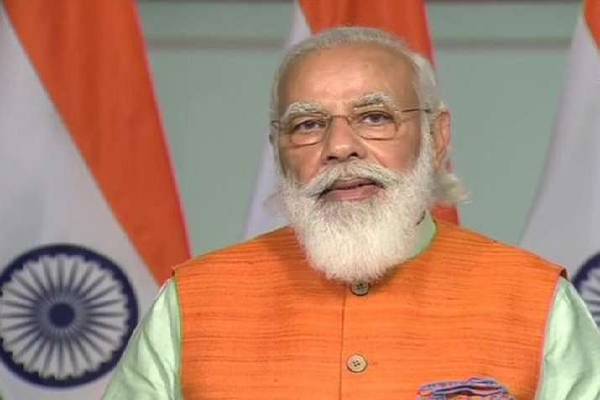 Prime Minister Narendra Modi's visit to Hyderabad on January 19 has been postponed.
He was scheduled to visit the city to flag off Secunderabad-Visakhapatnam Vande Bharat train and inaugurate or lay foundation stone for several other projects.
Union Minister for Tourism and Culture G. Kishan Reddy on Wednesday received the information from the Prime Minister's Office (PMO) about the postponement.
Telangana BJP president Bandi Sanjay said that the revised schedule of Modi's visit will be announced soon.
Kishan Reddy had announced on Monday that the Prime Minister will dedicate to the nation and lay the foundation stone for several projects worth more than Rs 7,000 crore during his visit.
He was scheduled to dedicate to the nation Secunderabad-Mahabubnagar Railway doubling line of 85 km. The cost of the project is Rs 1,410 crore
The Prime Minister was also scheduled to unveil projects worth Rs 2,597 crore at Indian Institute of Technology (IIT), Hyderabad.
He was also to lay the foundation stone for various projects, including for the redevelopment/modernization of Secunderabad Railway Station at a cost of Rs 699 crore, railway periodic overhauling workshop at Kazipet at a cost of Rs 521 crore.
He will also launch work on widening and strengthening to 2/4 lane 60 km of Mahabubnagar-Chincholi section of National Highway 167N.
The work is to be taken up at an estimated cost of Rs 704 crore.
Foundation stone will also be laid for widening and strengthening to 4 lane/2 lane of 42.57 km of the existing Mahabubnagar-Chincholi section. The estimated cost of the project is Rs 632 crore.
Modi was also to lay foundation stone for Rs 513 crore project to widen to two lane 45.95 km of Nizampet-Narayankhed-Bidar section of NH-161B.