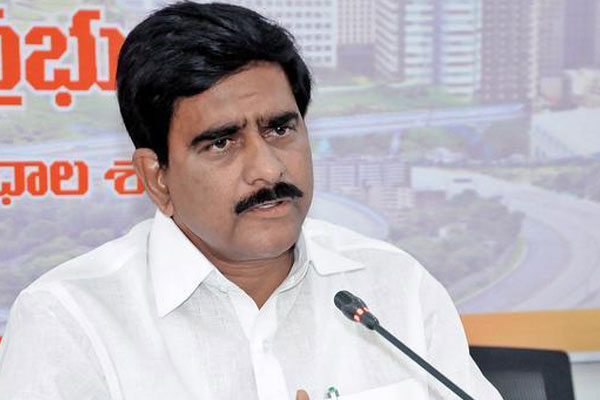 The suicide of Gudivada SI Vijay Kumar has created a sensation in political circles. The TDP has given a twist to it, saying that the SI ended his life following harassment by the local Minister regarding gambling activities. But the reports have come out that the SI got involved with a local beautician which eventually led to his extreme act.
Now, the Gudivada DSP issued a notice to former Minister Devineni Uma to give details of his comments on the SI's death. The baseless allegation was being used to mislead the people. The DSP has urged the political parties not to use the issues relating to the police for their political advantage.
The incident happened just a few weeks after the police raid on the gambling activities being carried out in Gudivada surroundings. From the beginning, the TDP has been saying that these gambling including the harmful 'Kothamukka' was being run along the bunds of fish tanks there with active support of Minister Kodali Nani.
Devineni Uma has been in the news frequently these days following his protests and arrest over heated exchanges with Kodali Nani. The latest police notice to him is seen as an indication of future crackdown that the Government will make on his activities.