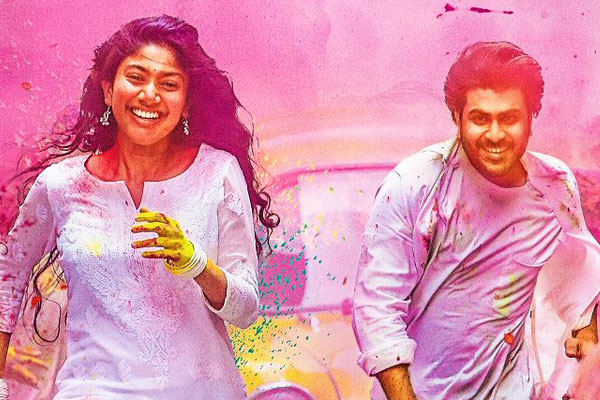 Young actor Sharwanand tested his luck with Padi Padi Leche Manasu which is directed by Hanu Raghavapudi. The film has been made on a massive budget of Rs 40 crores and it released all over yesterday. The film received poor response and it has been badly rejected by the audience. Sources tell Telugu360 that result is pre-ordained and things were never steady from the beginning.
Free hand to director:
With Sharwanand's market in the bracket of Rs 15 crore mark, the makers spent Rs close to 35 crores on the film, which sure is a blunder. The shoot went on for 150 days and several episodes have been shot again and again. Sharwanand gave a free hand to Hanu and had complete faith in him. Sharwa surrendered to the director without any questions. But as output of the movie shows, the director didn't live up to the expectations of the lead actor.
Hanu Raghavapudi's stubborn attitude and ego is known across Tollywood circles. Padi Padi Leche Manasu made it loud and the entire world came to know about his ego.
Unnecessary spending – Budget Out of control:
The makers had to spend Rs 7 lakhs per day for the expenditures excluding the remunerations of the actors and technicians. A song that costed Rs 1 crore is not used in the film. This song comes at a time when Sai Pallavi pushes Sharwa into the water in the movie. It was shot in Rajasthan.
Hanu spent ample time and money to re-shoot several episodes which heaped up the budget. While a production executive was doing a good job, a second production executive entered into the scene which made things even worse.
Hanu is a director who demands for things in the last minute. He lacks clarity and has no control on the film's budget.
Poor CG work:
The CG work received poor response and the graphics have been quite poor. This brought a bad impact on the film and mobile phones are used when earth quake occurs.
Padi Padi Leche Manasu is one film that went wrong in all the aspects. With director lacking clarity and producer not bothered about the budget, Padi Padi Leche Manasu is one of the costly mistake in the recent times.