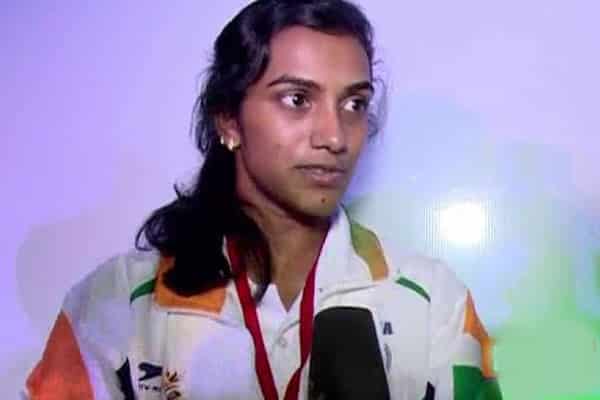 One is used to seeing more than one Chinese on a badminton podium, not two Indians receiving medals at a major event, as happened at the Glasgow World Championships. A moment of goosebumps, indeed!
The true sports lovers forgot that Pusarla Venkata Sindhu missed gold or Saina Nehwal at least silver as both looked very much on the cards. Both played to their potential and if Saina appeared running out of fuel in the decider in the semi-final against the eventual gold claimant Nozomi Okuhara, Sindhu and the determined Japanese expended the last ounces of their energy before settling for the hue of the medal.
Some have called Sindhu a choker, a la South African cricketers, pointing to the Hyderabadi losing two major finals, at the Rio Olympic Games to Carolina Marin and to Okuhara at the Worlds.
One can understand if Sindhu had lost to the same opponent twice at majors or if she had not beaten either Marin or Okuhara before or since the majors. Her record against the two in Superseries events, no less major, only show that there is little to choose between them.
The one argument advanced by those who think Sindhu has choked is that eventually only the winners are remembered, not even if the loser takes the match to the wire. For them winning is all that matters.
Yes, a champion athlete has to have nerves of steel and exhibit them everytime he or she goes out to perform. Yes, they can't be champions if they don't have killer instinct. Sindhu put her match in perspective, "I fought hard, but it was not my day. Both of us were tired."
Do you call a 21-19, 20-22, 22-20, scoreline choking? Does that mean Okuhara choked to lose the second game? A mere two points separated the winner and the loser. Sometimes a netcord goes your way at a crucial stage and on another occasion you are at the receiving end.
Just watch the match once again and you will agree with the great Prakash Padukone, "this is the best ever performance by any Indian athlete." Also, see how well both picked some impossible shuttles from every nook and corner of the court. Yes, one can say the Indian could have been a little more attacking at some stages, but it is easier to think like that sitting out.
There was a time we all used to be so happy watching a Nandu Natekar, Trilok Nath Seth, Dinesh Khanna, Suresh Goel play so beautifully. When Khanna won the Asian badminton title in Lucknow we thought we are not of world badminton.
Those were the days when not only the best Asians but also the Danes, the best in Europe, used to give anything to come and play on the Indian circuit just as the tennis players from around the world.
Padukone, Syed Modi and Pullela Gopichand took badminton to a different level. Likewise, Meena Shah, Damayanti Tambay, nee Subedar, Ami Ghia, Madhumita Bisht, nee Goswami, Aparna Popat, all national champions multiple times, were the best since they also performed reasonably well to pull off an odd upset at the international stage.
Those were the decades the national sports federations used to be run from a briefcase or from the office of an influential politician, a bureaucrat or a businessman. Things started happening only after the 1982 New Delhi Asian Games with most federations getting office premises at the Jawaharlal Nehru Stadium and also space for training and accommodation.
That's gone after the 2010 Commonwealth Games as the government wanted the federations to pay Rs 200 per square-foot space at the renovated Nehru Stadium! They are all scattered paying Rs 60,000 for a thousand square feet area in West Delhi. Federations have started fending for themselves.
Luckily, the infrastructure created for the Commonwealth Games in Delhi and the National Games in various state capitals are coming in use. Unlike many others, Gopichand has created a ultra-modern badminton facility in upmarket Hyderabad and that has become the nerve centre for training of Indian players.
Things have come a long way and even sportspersons are putting in their effort. Sindhu is right. Soon there will be more Sainas and Sindhus and that will make India a major badminton centre, if it is not already one.
Gone are the days when a Prakash Padukone had to settle down in Denmark to train to be a champion or others who struggled for international exposure. There has been a steady upsurge both in facilities as well as in the motivational approach of young men and women.
No wonder Indian badminton players are going places.
Waiting for someone to pipe up and say nothing has happened to our sports in the last 60 years.