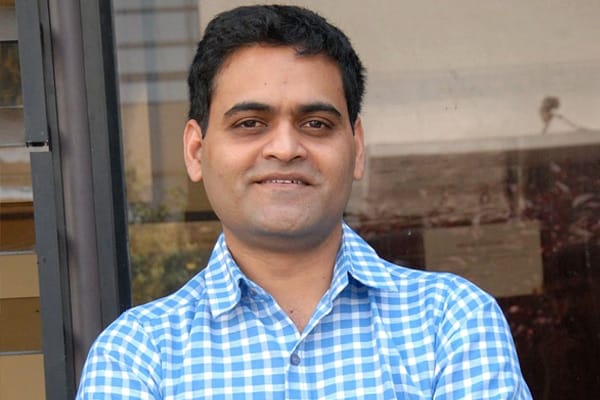 Praveen Sattaru in Tollywood
He was an NRI. Worked as SAP consultant in organizations like IBM. Then left his high-paying job in the US and returned to India to chase his film making dream. It was not an easy thing to get a breakthrough in Film industry. It took him almost 6 years after the release of his first film to get that big break through for him. Yes, we are talking about Praveen Sattaru, the director of latest hit Garuda Vega movie that leased new life into the career of yesteryears' angry young man Rajasekhar.
Praveen Sattaru made his debut in 2011 with the movie Life before Wedding. In his 6 years of career, he made only 5 movies. All these films are quite insulated from regular Telugu film industry conventions. First 2 movies – LBW and routine love story belong to same genre of breezy romantic entertainers. But his 3rd film belong to the genre of anthology film i.e. one film consists of short films tied together as single theme. 4th film Guntur Talkies was an adult crime comedy and now the 5th film is spy action thriller.
His first movie Life before wedding was a flop commercially. The movie's title came as LBW in bold English letters and except these letters, no artists were seen on the posters. Moreover, except poster publicity there was not much publicity for this movie in TV channels. Even those who has seen the poster couldn't understand whether it is a movie poster or poster of any event or something else. So obviously movie bombed at box office. But those who watched the movie were pleasantly surprised with its innovative narration technique. Though some people compared this movie with Hindi move Jaane Tu ya Jaane Na (Genelia starrer), the comparison was only for the narrative style but not for the story.
His 2nd film Routine love story with Sundeep Kishan as hero also was not a big hit. But as per the director, it was a very profitable venture as the movie was made with stringent budget of 2.25 crores and TV rights along brought more than 3 crores for that movie. The subtle comedy in the movie was liked by some but on a whole, film did not completely satisfy the audience.
After this he came with Chandamama Kathalu, the movie that got a national award. Again, Praveen showed his creativity in "anthology film" genre. The way he weaved the story and merged all the unrelated short story threads into a single thread in the climax shows his command over screenplay. Also, the climaxes given for couple of the short stories (especially the Muslim girl story and beggar story) shock the audience. But this national award winning film could not bring money to the producer.
After he made Chandamama Kathalu, Praveen was extremely frustrated and came up with an unlikely follow-up, Guntur Talkies, an adult comedy that was eventually slammed by critics yet earning big at the ticket window. He broke the most of the stereotypes in the Telugu industry in this movie and probably this is the real "adult" film (unlike many other A grade movie that are targetted at teenage audience) in Tollywood in recent times.
And finally he came up with this most expensive project — PSV Garuda Vega — a tale of an intelligence officer starring actors Rajasekhar and Pooja Kumar. The film gave a new kind of thrilling experience to Telugu audience. Of late, there seem to have started a trend of Spy movies in south India. Mahesh Babu's SPYder, Ajit's Vivegam, this Garuda Vega and yet to release Gautham Menon- Vikram starrer Dhruva Naktchattram are all spy movies. But ironically, Garuda Vega which came with no expectations entertained the audience more than other most hyped so-called spy thrillers like SPYder and Vivegam.
It is not easy to change the genres for a director or writer. Director Shekhar kammula used to say that he knows directing different genres will bring out best of the director but yet he wants to confine to the same genre for all his movies. Praveen who is writer as well as director doing the films in different genres and working on those stories with conviction must be lauded. 10 years back he was just another NRI software engineer but now he became one of the sought after directors in Tollywood. Yes, hard work pays!!