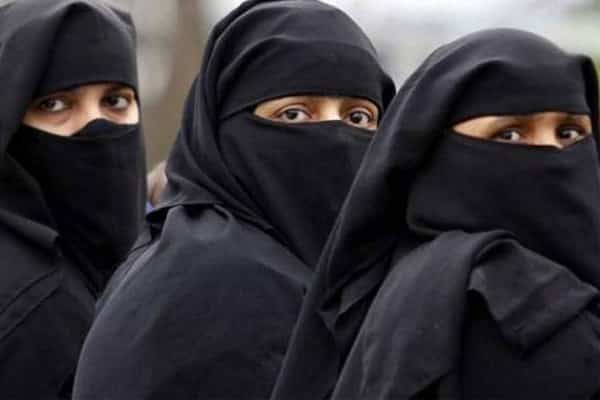 After Cabinet's approval, President Ramnath Kovind has signed on the historic Triple Talak Ordinance brought out by the BJP government to treat Talak tradition as a criminal, non-bailable offence.
With this, new rules come into effect to allow Muslim women to get instant justice when they face exploitation in the name of Talak tradition.
Now, the victimised women can file cases against their husbands who will be arrested with no chance of bail at the level of police stations. Only a magistrate can give bail that too after hearing version of the wife concerned and after finalising the compensation details.
An accused husband will get upto 3 years jail if found guilty. He will get any relief only with the consent of the aggrieved wife.
The Ordinance is a sort of emergency order used when there was no immediate chance to get the concerned bill passed in both the houses of the Parliament.
In fact, Supreme Court nullified Talak tradition last year saying that a marriage would not be cancelled even if a man says talak to his wife. Despite this, the tradition has been continuing unabated with instances of exploitation of Muslim women happening in the country and guilty men going unpunished.
The rival parties like Congress and MIM have blamed BJP for what they describe as the objectionable and hasty attempts by the BJP leaders to get support of Muslim women voters in the coming elections in Madhya Pradesh, Rajasthan, Chattisgarh and Telangana.
Union Law Minister Ravisankar Prasad said that the opposition parties were opposing the Talaq ordinance keeping in mind the vote banks ahead of elections. He asked as to why the Congress was not supporting the Talaq bill in Rajya Sabha and why Sonia Gandhi was keeping silent on the issue.
The analysts say that the BJP was continuing to pursue talaq bill as it has got good results in UP elections in 2017. After seeing its impact in the states in the coming elections, the BJP will finalise its stand on how to use the Muslim women card in the general elections in 2019.
As expected, BJP President Amit Shah was quick to welcome the Ordinance saying that it was a historic necessity to provide justice and support to the suffering women in the community.
G Ravikiran