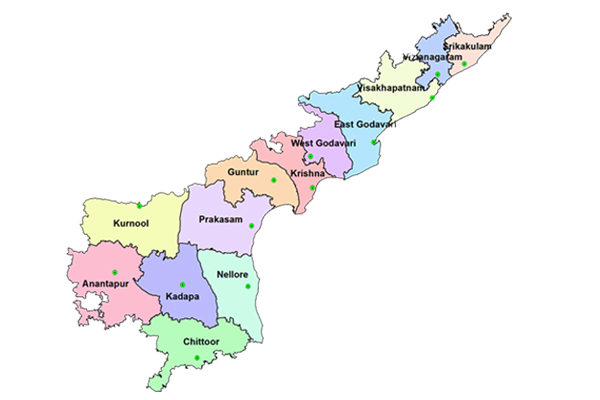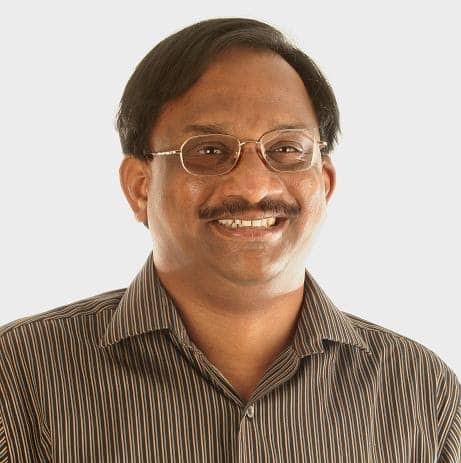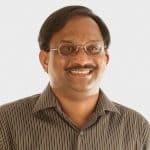 Andhra Pradesh Chief Minister N Chandrababu Naidu dreams of transforming the state especially its capital Amaravati into Singapore. But , Andhra Pradesh and Singapore have striking differences which makes emulating the model a difficult task. However the state can learn a lot from Singapore. But, there seems to be more talk than action in this regard.
Singapore is a tiny island. Can it be compared with Andhra Pradesh?
The Economist attributes Singapore's success to clean government, orderliness and efficiency good public services despite low taxes etc. On the contrary, rampant corruption, unacceptably high levels of bureaucratic red tapism, inefficiency, low productivity of public services continue to rock Andhra Pradesh.
Singapore faces a serious challenge due to ageing population while Andhra Pradesh enjoys a demographic dividend with more working age population.
The labour force participation rates for both rural and urban areas in Andhra Pradesh are higher when compared with the all India level. Singapore is a resource poor country. It doesn't have enough water. But, Andhra Pradesh is a resource-rich state compared to Singapore. Strong natural and human resource base can help us do much more than Singapore.
Singapore has no hinterland. But, Andhra Pradesh has vast areas away from the coast and banks of rivers. This makes Singapore and Andhra Pradesh not fully comparable – both in terms of challenges and opportunities. According to International Monetary Fund (IMF), Singapore enjoys a budget surplus of 5.7 per cent of GDP. But, Andhra Pradesh that aspires to transform itself on the lines of this island nation cannot be oblivious to its ballooning budget deficit supposed to have been aggravated by bifurcation.
Singapore could emerge as a global hub due to a host of factors like rule of law, English speaking population, etc. Andhra Pradesh with about one-third illiterate population is no way nearer to Singapore.
Singapore is considered as gateway to Asia. But, Andhra Pradesh with its 974-km long coast line is yet to harness it to be a logistics hub and gateway. Singapore houses Asia's busiest container ports besides huge refinery and petro chemical complex. Andhra Pradesh with many ports already in operation and many more to come along with biggest hydro carbon base in the Krishna Godavari basin can certainly learn a lot from Singapore.
The Government of Singapore claims to make Singapore a city in garden. But, Andhra Pradesh government is accused of converting lush green agricultural and horticultural fields into concrete jungles. The challenge for Andhra Pradesh, therefore, is how to reconcile development with environment. Therefore, it should not just learn from Singapore lessons in metropolitan management but also in green economy.
Unlike Andhra Pradesh which has a large hinterland, Singapore is a city-state. Still it is an international hub for commerce, finance, shipping, travel etc. Andhra Pradesh can always aspire to emulate this model of Singapore to become global services hub. Singapore ranks very high on several human development indicators like life expectancy, infant mortality rate, per capita income etc.
But, the Raghuram Rajan Committee (2013), while capturing the real picture of underdevelopment in different states – based on different underdevelopment indicators such as monthly per capita consumption expenditure, education, health, household amenities, poverty rate, female literacy, financial inclusion and connectivity – categorised Andhra Pradesh as a less developed state.
The White Paper on Human Resources and Social Development in Andhra Pradesh states: "The Human Development Indices of Andhra Pradesh have not showed a great progress in terms of relative rankings among the states."
Therefore, the first thing Andhra Pradesh needs to do if it wants to emulate Singapore is to substantially improve its social infrastructure to significantly progress on human development parameters. Andhra Pradesh does not face the two serious problems Singapore faces: acute shortage of space and fast ageing population.
Since independence, the geographic area of Singapore expanded by over one fifth from 58,000 hectares to nearly 72,000 hectares. This could happen by filling in the sea with imported sand. The country plans to add yet another 5,600 hectares by 2030. Andhra Pradesh has no such problems to confront.
Singapore has a strong manufacturing sector with diversified services. It is a business and finance centre and logistics hub. The country has no hydro carbon resources. Yet, it is the world's major producer of refined oil for export. Singapore has even expanded on value chain. For instance, it made an impressive foray into electronics.
In 1980's itself, the country accounted for 50 per cent of hard disk drives shipped globally. Singapore now plans to concentrate on advanced manufacturing, aero space and logistics, applied health sciences, smart urban solutions, and financial services. Surely, Andhra Pradesh has many things to learn from Singaporean economic growth model.
There are certain things which we should not learn from Singapore, too. With increasing population, which now stands at 5.5 million and is expected to reach 7 million by 2030, is facing a severe stress due to scarce land. Yet, the Government of Singapore allocated nearly 2 per cent of its scarce land resources to golf courses.
Singapore government launched a persuasive campaign to increase fertility. Parenthood was made more attractive by offering baby bonuses.
Ignoring the social and demographic reality of Andhra Pradesh, Chief Minister Chandrababu Naidu urged the young couples in the state to give birth to more children. Such a blind attraction perhaps towards Singapore is unwarranted. Singapore, perhaps, is the only advanced democracy in the world which never saw a change in the ruling party in a half a century history.
The ruling party in Andhra Pradesh would certainly love to be so, but the state with its vibrant polity can ill-afford this luxury .Singapore has many features which Andhra Pradesh should not emulate too. There are restrictions on free speech. The media is tamed. There is no credible opposition in Singapore. However, Singapore observers praise it for high standards of public life.
But, despite multi party political system, reasonably free media, freedom with no restrictions whatsoever, we could not achieve higher standards of public life. Thus freedom and development need not be mutually contradictory.