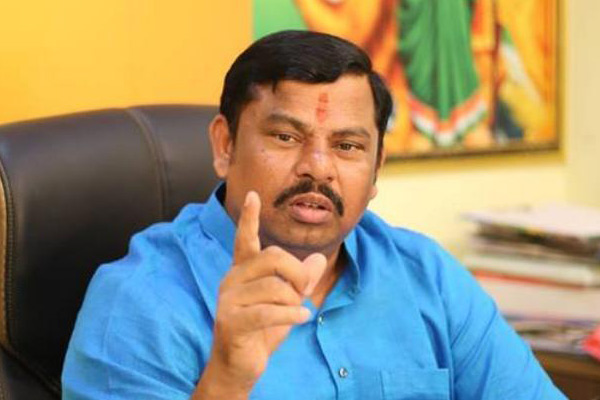 Hyderabad: BJP MLA Raja Singh has demanded the TRS government to scrap Sania Mirza from the state brand ambassador post. The lone BJP MLA in Telangana has released a video message addressing Telanganites and termed Sania Mirza as a bahu (daughter-in-law) of Pakistan.
"My dear Telanganites, our chief minister K Chandrashekhar Raoji has appointed Sania Mirza as the state brand ambassador. She is a bahu of Pakistan and belongs to that country. Considering the brutal attack of Pakistan terrorists on our military convoy, how can we accept her as our brand ambassador? I request KCR to remove Sania Mirza from the post and appoint either PV Sindhu or Saina Nehwal," Raja Singh said in his video message.
Supporting the decision of KCR not to celebrate birthday, Raja Singh has further stated that India and other organisations have withdrawn all the support and affiliations with Pakistan.
When the entire country is mourning over brutal attack of our jawans, Sania Mirza has posted her dresses on social media. When it was trolled, Sania expressed her intolerance and this has further turned out to be another point of criticism.
Raja Singh won from Goshamahal Assembly constituency in Hyderabad and he's the only one elected out of the 119 seats that BJP contested for in December 2018 elections.