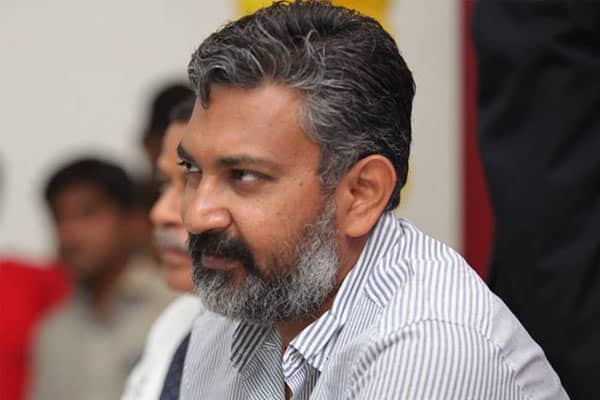 It has become a regular practice for our producers to promote their films through popular actors and directors. Quite often we see our Tollywood celebrities promoting other films. Most of actors and directors are indeed encouraging this trend just because of their obligation or the close rapport they maintain with the team that worked for a particular film.
SS Rajamouli is one personality who is relied on by producers and stars by to promote their films. He stays very active in Twitter has more than 3 million followers. Quite often , due to obligation , he tweets about films and promotes them through his handle. Earlier, his verdict on films used to be like a certificate. But, off late, he is loosing credibility for his over hyping tweets on mediocre films. Recently, he tweeted positively about Jagapathi Babu's Patel Sir film. He said the film is yet another feather in the cap for Vaarahi banner. But, film ended as a disaster at the box office.
Yesterday, he tweeted about Balakrishna's Paisa Vasool. He said Puri presented Balayya in a never before avatar. However, the film has been receiving poor talk since the first day first shows.
Many are opining that Rajamouli, who is popular icon all over the nation, is sacrificing his credibility with his over hyping promotions for undeserving films which he is doing due to his close bond with producers and stars involved in those films.
Puri garu presents us with a Balayya who is on a high octane energy.. One we haven't seen in a 100 films.. #PaisaVasool

— rajamouli ss (@ssrajamouli) September 1, 2017
Coca cola Pepsi !
Balayya babu Sexy !!
Nothing more needs to be said…

— rajamouli ss (@ssrajamouli) September 1, 2017
Jagapathi Babu garu did a sincere and fabulous job as PATEL SIR. Expertly handled by the debutant director.

— rajamouli ss (@ssrajamouli) July 14, 2017
Another feather in the cap for @VaaraahiCC.. Avva bujji song is the best I've seen is recent times. #PatelSIR

— rajamouli ss (@ssrajamouli) July 14, 2017