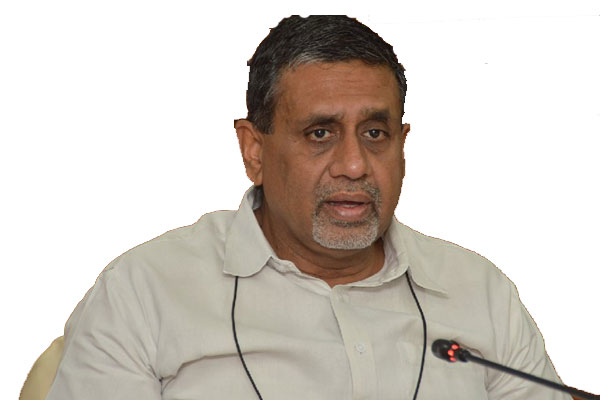 While Municipal Administration Minister K Taraka Rama Rao is ambitiously working to make Hyderabad an `International City' in all aspects, the newly appointed
Chief Adviser to the Telangana Government Dr Rajiv Sharma seems to be focusing on making the capital a `Green City'.
It may be recalled that immediately after retiring as the first Chief Secretary of the Telangana State, Rajiv Sharma was appointed as Chief Advisor to the Government and also Chairman of the State Pollution Control Board, six weeks ago.
For the first time conducting a major review on the pollution levels of the city with the senior officials of Transport, Civil Supplies, Police and Municipal Administration, he stressed the need for immediate attention to prevent and control air pollution in the city, besides other urban areas of the state.
He cautioned them that air pollution has been viewed seriously by the Supreme Court and the National Green Tribunal which have issued specific directions from time to time for improving the air quality. He said that urgent measures are required to enhance the air quality particularly in the areas where the levels exceed the stipulated standards.
He advised to launch public awareness campaign about controlling air pollution, vehicle maintenance and minimizing use of personal vehicles. He observed a need for multi-pronged, sustained and integrated approach including close monitoring of implementation.
Also conducting a review on functioning of the Hyderabad Traffic Integrated Management System, he suggested that multilevel parking places should be developed and parking places should be identified at commercial establishments and schools in the city. He emphasised the need to promote alternate fuels like LPG,CNG and restrict the overloading of vehicles.