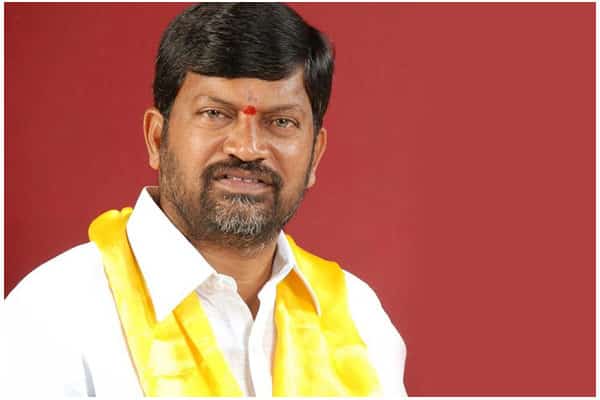 L Ramana, Revanth Reddy
Telangana Telugu Desam Party President L Ramana made sensational comments on Revanth Reddy's resignation. He compared Revanth with Nadendla Bhaskara Rao who pulled a coup on the NTR government in 1985 by shaking hands with Indira Gandhi.
Speaking to reporters on Sunday he said that there is hardly any loss for the party with Revanth's exit. Such consequences are not new to TDP and advised the cadre not be apprehensive.
Revanth was in touch with Congress from past 6 months, and this information was provided to the party supremo Chandrababu Naidu. He warned that the actions, against the party ideology, will not be tolerated. He said that in Telangana, TDP will emerge on its own and will fight against Congress and TRS.
Ramana said that there is no need to bother about the allegations made by Revanth when leaving the party.
In Telangana, TDP will be strengthened and all the districts and constituencies are going to visit the leaders. However, the T-TDP president mentioned that they are open for alliances and anyone whose ideologies are similar. He said that TDP will be competing in 119 constituencies in Telangana in next elections