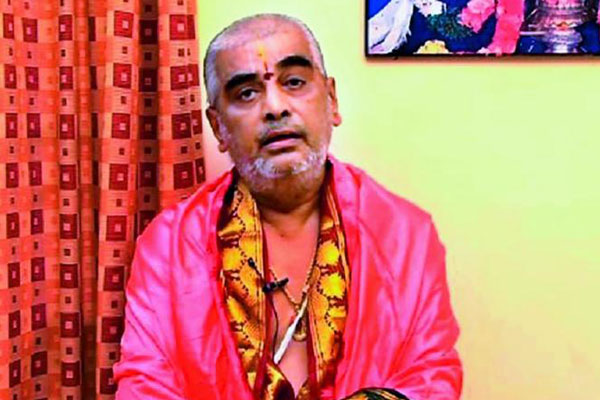 In a shocking development, former TTD Chief Priest Ramana Deekshithulu alleged that AP CM Nara Chandrababu Naidu is behind the secret excavations in Tirumala. In an interview given to a national news channel, he went on to make some serious allegations, which are likely to stir a political controversy between the BJP and the TDP.
Speaking to the channel, 'our ancestors believed that valuables given by Pallava Kings, and Chola King were stored in the kitchen halls in order to protect them from Muslim and other foreign invaders. Now, to get a hold on them, secret excavations are taking place on Tirumala, which is against the Agamana Sastra.
AP CM Chandrababu Naidu is responsible for the entire thing, and he is behind this. In order to carry out these secret excavations, CBN has inducted his close aides to the TTD Governing Council', said Ramana Deekshithulu.
Ramana Deekshuthulu added that changes in the flooring and bricks in the Kitchen Hall support his claims.
He also went onto allege that the Govt. has kept Rs 50 crore worth TTD Gold Jewellery with Priest Dollar Seshadri and that the Govt. is using TTD funds for development of Tirupathi, Vontimitta Temple, and Highway Construction; which is against the law.