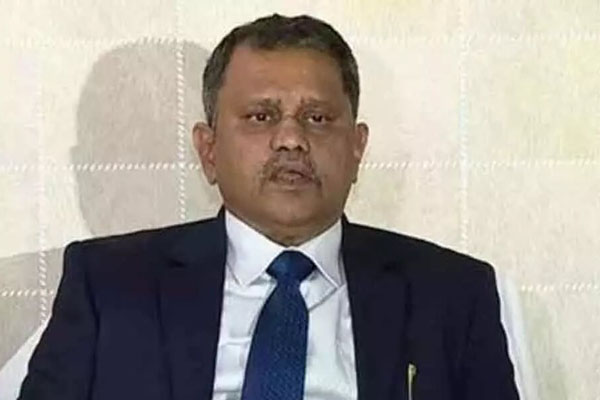 Nimmagadda Ramesh Kumar, who was removed as SEC by the state government and reinstated by the High Court, will be meeting Governor Biswabhushan Harichandan on July 20.
Ramesh Kumar reportedly called up the Governor's secretary who confirmed his appointment with the Governor on July 20. Ramesh Kumar will be seeking the Governor's nod to reinstate him as State Election Commissioner as per the High Court directive.
Ramesh Kumar's meeting with the Governor comes in the wake of the High Court giving a directive to approach the Governor seeking his restoration as the State Election Commissioner (SEC) under Article 243-K of the Constitution. On Friday, the HC observed that the Governor has the powers to appoint the SEC.
Further, the High Court also directed the Andhra Pradesh government to file a counter-affidavit explaining it's position vis-a-vis the implementation of its earlier order.
Ramesh Kumar petitioned the High Court contending that its orders reinstating him as the SEC were not being implemented by the YCP government which amounts to contempt of court.
Ramesh Kumar also moved a contempt petition against the Jagan administration arguing that its order had not been complied with.
Kumar appealed to the HC to initiate contempt proceedings against chief secretary Nilam Sawhney and panchayat raj secretary for violating its order to reinstate him. The Chief Secretary had failed to honour the HC's order despite writing several letters, Ramesh Kumar had contended.
The Jagan government also had to swallow a bitter pill in the Supreme Court. The SC had thrice refused to give a stay on the HC order as sought by the Jagan government through a Special Leave Petition and questioned its decision to bring out an ordinance to remove Ramesh Kumar.
Hearing a Special Leave Petition filed by the AP government seeking the Supreme Court to give a stay on HC verdict to reinstate Ramesh Kumar, a three-judge SC bench, comprising Chief Justice SA Bobde, Justice AS Bopanna and Justice Hrishikesh Roy, had warned the government not to play with the constitutional functionaries.
It may be noted that Ramesh Kumar had put off elections to civic bodies citing the spread of coronavirus. However, in an act of vindictive politics, the Andhra Pradesh government removed Ramesh Kumar as the SEC by promulgating an ordinance which had reduced the SEC term from five to three years. In a tearing hurry, it had appointed retired Tamil Nadu judge Justice Kangaraju in Ramesh Kumar. The move was challenged by Ramesh Kumar in the High Court.
Ramesh Kumar had also dashed off a letter to Union Home Ministry stating that there was a grave risk to his life and that of his family members from the YSRCP leaders. Instead of reinstating Ramesh Kumar as SEC as directed by the HC, the YSRCP dispensation had ordered a CID probe into the letter sent by Ramesh Kumar to Union Home Ministry terming it fake.