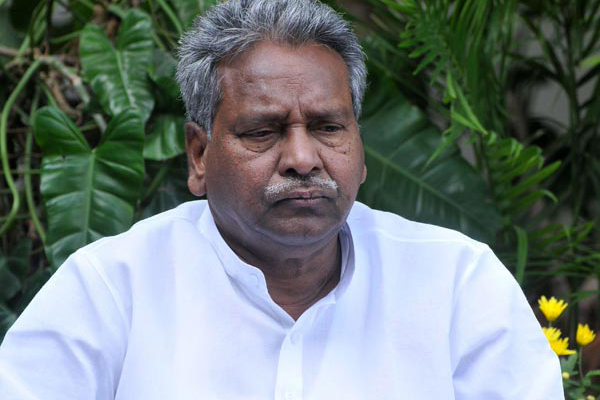 ​​
Kavuri Sambasivarao, arguably a decent politician from Andhra Pradesh, has become the first senior leader from coastal Andhra to warn that Rayalaseema is sitting on powder keg. He has become the first coastal leader to realize and to defend Rayalaseema's primacy over coastal districts, in so many words, as far as water needs are concerned. Rao is one politico who is not known to indulge in showmanship in the politics. In parliament he was not seen anytime part of the shouting brigade. The only stigma in his career is he left the Congress in wake of bifurcation decision by the party leadership and joined BJP, Congress' arch rival.
At one point of time, he acquiesced to the bifurcation decision in order to prevent to tension grow unending between the regions of Telagnana and Andhra regions. Now he took a stand that priority must be given to the Rayalaseem in releasing water to the region. He also said water should be release to the coastal districts only after meeting the needs of Rayalaseema which badly deserves now. He demanded the state government that it should prioritize water release. This is sane thinking of mature politician. To preserve the integrity of Andhra Pradesh, leaders from developed coastal region should take pro-backward region approach. Sambasivarao, a veteran parliamentarian from Andhra Pradesh, knows this pretty well. While on tour in Rayalaseem region, he said in Kurnool, Srisailam water should be released to coastal Andhra region only after meeting the needs of the Rayalaseema.
"If the government does not set its priorities properly, a separatist movement is bound to erupt in Rayalaseema," he warned. Not only in water, he says, priority should be given to Rayalaseema even in spending the central aid on the on-going projects. "Centre has released so far Rs 24,000 crore as finacial assistance to the state. This amount should first go Rayalaseema in order to completed the pending projects," he said accompanied by BJP leader Katasani Rambhupal Reddy and Kanna Lakshminarayana.
"Many projects in Rayalaseem are waiting to be completed. The need of the hour is to completed them. BJP will exert pressure on the centre to come to the rescue of the state in the form according special status to the state," he said.