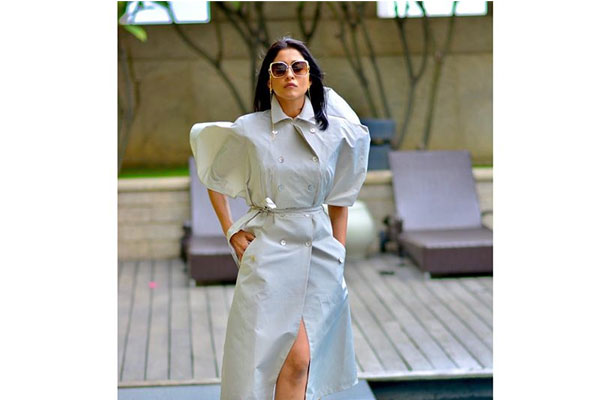 Dusky heroine Regina Cassandra is not seen in many Telugu films these days and at the same time, none of her Tamil films is also impressing any. As she features in the lead role in Adivi Sesh's forthcoming 'Evaru' which is releasing this week, she is promoting the film extensively in Telugu states.
During such interviews, explaining her absence in Telugu films, she pointed out at one dumb role, which sounded very silly. She articulated, "I've been choosy these days, hence picking only roles that have substance irrespective of the language. In recent times, I've done all good roles in Telugu films, except for the one in Balakrishnudu". Isn't this sound twisty?
Due to most of her films flopping at the box office, though she is not the reason for that, offers shied away from Regina. But then, the actress tried her best to impress audiences with hefty glamour through Nakshatram in Telugu and Mr Chandramouli in Tamil, and she is limited only to song-dance routine in those films. Other movies like Ek Ladki Ko Dekha Toh Aisa Laga and Seven had her in non-substantial roles only and those films also ended up as duds.
We wonder why Regina specifically named Balakrishnudu as the dumb film she did but others are good when almost all others also fall in the same category. The struggling heroine should have made a more factual comment.