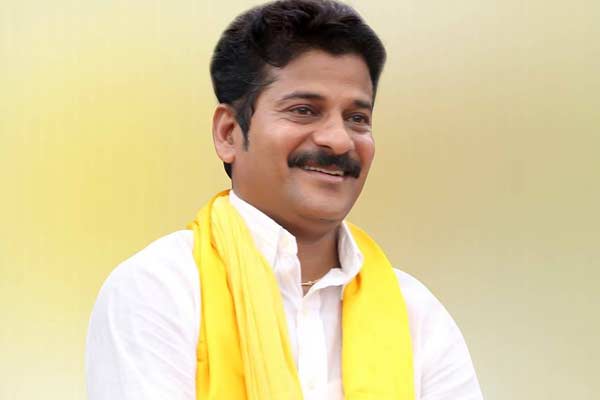 Telangana TDP Working President A Revanth Reddy and Housing Minister A Indrakaran Reddy, who have been indulging in counter allegations, since few days, are seems to be getting ready now for an `open debate', heating up political temperatures.
Putting an end to ongoing tussle between them, Revanth Reddy today accepted Indrakaran Reddy's challenge for an open debate on irregularities in weaker section housing schemes.
`Cold War' between them started when two days ago, Revanth Reddy has demanded Chief Miniter K Chandrasekhar Rao that the minister be dropped from the Cabinet, as he indulged in several corrupt practices. In an open letter to the Chief Minister, he said Indrakaran Reddy having failed to start construction of 2-BHK houses even in his own Assembly constituency and asked how the justice would be done to other beneficiaries.
Wildly responding to his allegations, yesterday the Minister slammed the TDP leader's comments and challenged that he would quit politics if Revanth can prove his allegations. Accusing that Revanth Reddy is raising baseless allegations, he himself practice corruption in housing department joint venture projects, the minister said. " If Revenath Reddy can prove his allegations, I will voluntarily quit from politics."
He even lamented that Revanth Reddy is a mouth piece of Andhra Pradesh Chief Minister Chandrababu Naidu and red-handedly caught by ACB in note for vote case. Wondering that a thief is now raising allegations against him, he predicted that the TDP leader would goes to jail.
Refuting minister's assertions, Revanth Reddy claimed that he would produce sufficient evidence to substantiate his allegations if the minister comes for an open debate. He alleged that the Housing Department had entered into agreements with 17 private companies. He asked the government to disclose details of those agreements.
He alleged that the contracts were awarded to Andhra contractors and no action was taken against them despite them missing the deadline. He accused the minister of receiving kickbacks from the contractors to clear their dues or to extend the deadlines.