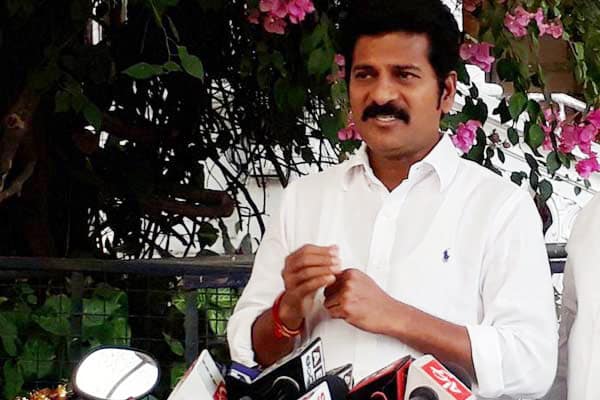 Kodangal MLA Revanth Reddy made controversial comments on Andhra Pradesh Telugu Desam Leaders, in the wake of news that he will be joining the Congress party.
He said that Chief Minister K Chandrashekar Rao blessed AP Finance Minister Yanamala Ramakrishnudu with a contract worth 2000 crore rupees'. He asked how did AP Women and Child Welfare Minister Paritala Sunitha get license for Beer shop in Hyderabad. He questioned as to why should he even bother about Payyavula Keshav whom people of AP have rejected.
Speaking about alliance, Revanth questioned what is wrong in allying with Congress when the party has been favoring partnerships. Moreover, he noted that TTDP is working with Congress for some time now. Indirectly agreeing that he met Congress leaders in New Delhi, He asked what is wrong in meeting them.
The MLA deplored the behavior of AP leaders during KCR's Anantapur visit, while the TRS supremo puts the TTDP leaders in jail. AP leaders who were greeting KCR failed to take notice of the TDP supremo. He said that the leaders are double-dealing with the party which gave them life. He questioned as to why the AP leaders are interfering in the matters of Telangana.
Revanth said that he will meet Chandrababu after the latter returns from his foreign tour. He said the party leadership should give TTDP leaders more power as per the conditions prevailing in the state.