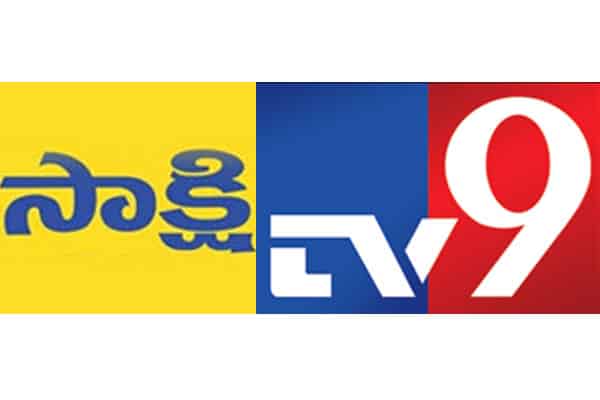 Sakshi channel, that has been mouthpiece of YS family since its inception, improved its viewership and TRP ratings tremendously in last couple of months. Now the latest on this is that, Sakshi channel occupied 2nd slot in the news channels category and it lacks only slightly behind TV9 channel.
Approximately one year back, Sakshi channel was not even present in the list of top 5 news channels. Top 5 channels then were – TV9, NTV, TV5, V6 and T news. Sakshi and ABN channels were at 6th and 7th places most of the weeks in last year. For example, 50th week of 2018 i.e. in December 2018, during the Telangana results week, BARC ratings are as below:
December'2018:
1. TV9: 127
2. TV5: 90
3. V6: 78
4. NTV: 76
5. T NEWS: 51
6. SAKSHI: 50
7. ABN: 37
But the things changed since early 2019. Slowly Sakshi appeared in the list of top 5 news channels. By the time of elections, Sakshi slowly rose to top 2 place, though the difference between TV9 and Sakshi was huge. Now Sakshi not only got to top 2 place but was able to reduce the gap between TV9 and Sakshi.
May 25th to May 31st – 2019:
1. TV9: 76526 Impressions
2. Sakshi: 71529 impressions
3. NTV: 48715 impressions
5. TV 5: 42620 impressions
6. V6 : 32637 impressions
We will have to wait and see if Sakshi can sieze the top 1 position in future.