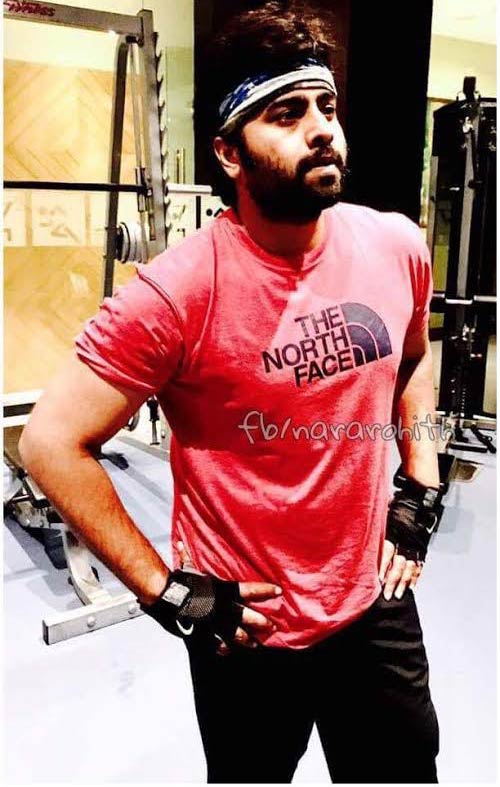 Nara Rohit came a long way since he had made his debut with 'Baanam'. With impeccable dialogue delivery being his major strength, he has improved his weak areas such as comic timing, expressions, dances etc. over the years. If there is any drawback still left in him, it has to be weight issues.
Over the years, Rohit has never looked in shape. In some movies, he sported too much flab that his alleged negligence received criticism from every corner. It seems that Rohit has taken the criticism to his heart and has started hitting gym with vengeance in order to lose those extra kilos.
Rohit has been working out rigorously for around six months now. Besides spending over three hours daily in gym, he has been following a strict food regimen. He has lost almost 20 kilos now and the result of his hard work can be clearly seen in his latest photographs.
On work front, Rohit is eagerly awaiting the release of 'Kathalo Rajakumari' and 'Shamanthakamani', both films will be releasing very shortly. He has 'Pandagala Digi Vachadu' and 'Veera Bhoga Vasantharayalu' in pipeline. We can Rohith's version 2.0 in these upcoming films.