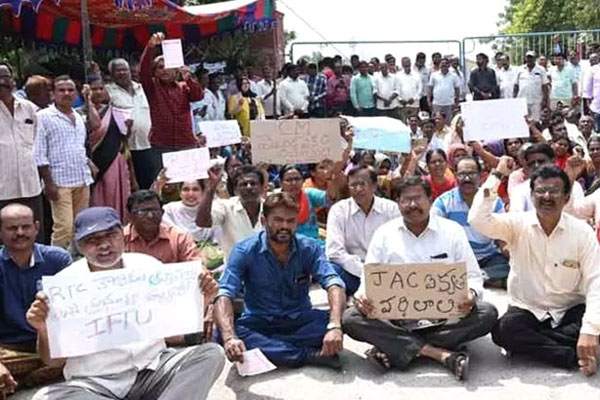 The Telangana RTC strike is all set to continue uninterruptedly. There has been no effort from the government or management to begin talks with employees leaders till now. K Kesava Rao has also not opened any dialogue on behalf of KCR Circar. The High Court has also told the government to hold talks and resolve all the issues with employees. Amid these developments, JAC Convener Aswathama Reddy has asserted that their strike will continue as usual.
Aswathama Reddy further passed serious comments on the mindset of the KCR government. He said that the government is playing a sort of mind game with the employees. He clarified that nobody opened talks with them so far on behalf of the government. The JAC is ready to hold talks but there is no effort from the other side towards this objective.
The employees' leaders are suspecting that KCR Regime is still sticking to its rigid stand. In the past two days, KCR appeared to have softened his hardline because of all round criticism. Senior TRS leader Kesava Rao came to the fore offering to hold talks and resolve the issue. One day is over now but there is no progress in that direction.