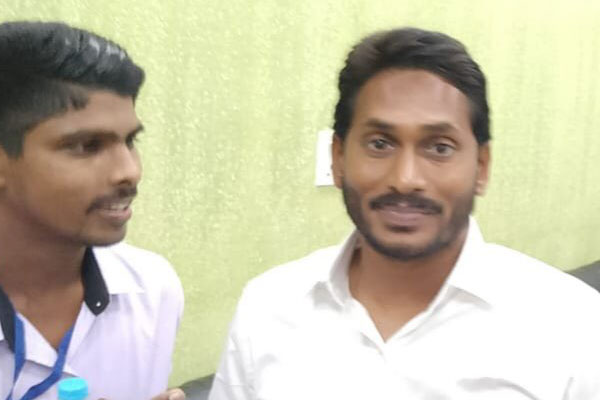 'Sakshi' newspaper, a family-run media of Jaganmohan Reddy, is giving a new meaning to credible and fair journalism. It is describing today's attack on Jagan as a murder attempt, while police say the attacker was a Jagan fan and he did it for publicity. Sakshi is also saying the miscreant carefully tracked and attacked YCP president with a premeditated plan. It further said Jagan suffered a serious injury.
On their part, officials of Airports Authority of India (AAI) said Jagan underwent first aid in the hands of a duty doctor of Vizag airport. Then Jagan took the Hyderabad-bound flight at around 1 p.m. The incident took place at 12.40 around noon.
'Sakshi' claimed that the attacker was working at the restaurant whose owner Harshavardhan is stated to be a TDP leader. The paper did not report the version of attacker's brother who said the miscreant is a Jagan fan and these videos were telecast on many media channels.
'Sakshi' says attacker Srinivas has tried to cut neck of Jagan and the cockfight knife used by him was very sharp though it was small. It further said the attacker is a professional killer. The paper demanded a deep investigation to bring the actual persons behind the incident to book. Police said the attacker has no prior criminal background.
Jagan always talks about credibility and fairness, but his media house seems to be ignorant of these values.