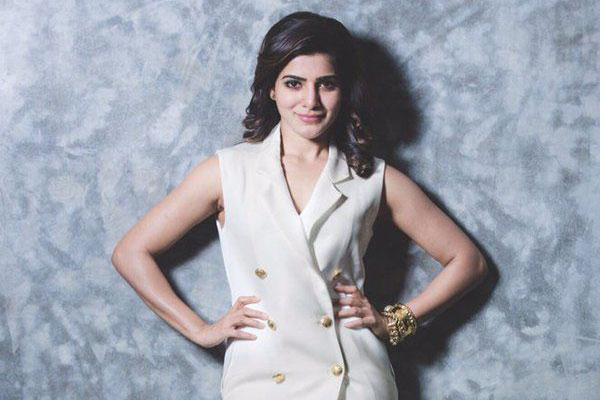 Yesterday evening, the first trailer of Naga Chaitanya's Ra Randoi Veduka Choodam has been released to a thumping response. While the entertaining elements and the rich visuals impressed big-time, what caught the attention of younger generation audience is the warning ' Ammayilu Manashanti ki Hanikaram' (Girls are injurious to peaceful mind) at the end of trailer. Soon after the trailer release, this dialogue became a huge rage in social media.
As soon as Samantha posted the trailer on her Twitter page, one of her followers pointed out that dialogue. Responding on this, Samantha quickly replied ' ha ha migatha ammayilu gurunchi'. She meant Chaitu is referring to remaining girls. This witty reply from Sam has left all her followers in splits. Chaitu is yet to respond on this clever reply from Sam.
It is well known that both Chaitu and Samantha are soon going to tie the nuptial knot later this year.
Ammailu manashanti ki haanikaram anta sam..🏃🏃🏃 chaitu garu edo antunaru

— Abhi (@abhi_samantha43) May 13, 2017
Ha ha ha migatha ammailu gurinchi 😉 https://t.co/2EHUafqwBu

— Samantha Akkineni (@Samanthaprabhu2) May 13, 2017