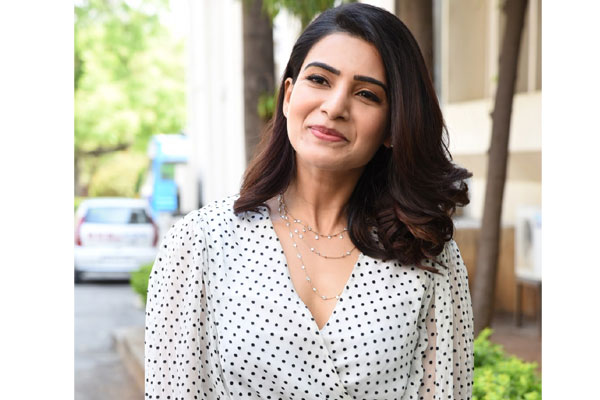 Both Akkineni Nagarjuna and his daughter in law Samantha Akkineni are known as the PROs of their family. They take the onus of promoting their family's films big time and leave no occasion to put a word about them. This time, however, Samantha turned dead silence and that is surprising the fans.
As we could notice, Samantha just managed to share the trailer of Nagarjuna's Manmadhudu 2. That too, she has retweeted what Nagarjuna has shared but haven't boasted about it a lot. On the day of release too, Samantha didn't manage to put a tweet or an Insta post about the day. More than Nag, the film also has her first co-star and best friend's husband Rahul Ravindran as the director. No, Samantha is still silent.
Looks like, she is really upset with Manmadhudu 2, as Nagarjuna already said, "She (Samantha) said to me that it is tough to imagine her mama like that. Initially, she didn't like Manmadhudu 2 trailer", during the promotions of the film. It is the kisses that have made Samantha upset about the movie but is that a genuine reason?
In case if that is true, many wonders, when Samantha slips into bikinis and cleavage flaunting outfits even after getting married and posts them daringly on Instagram, why the rules remain different for Nagarjuna?