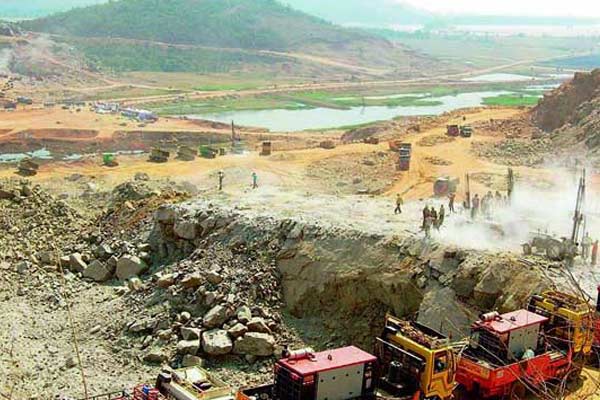 The Modi government at the Centre is all set to take a closer and critical look on the controversial reverse tendering process begun by CM Jaganmohan Reddy on Polavaram and other projects. Union Minister Gajendrasingh Shekawat has asked Polaravam Project Authority (PPA) to submit a report on what problems would emerge if re-tender is allowed. This is expected to be the first step being made by the Centre towards taking total control of Polavaram project eventually.
As it is, the Rs. 58,000 crore Polavaram project was declared as a national project with the Centre providing the funds. However, the works execution is given to AP during TDP regime for the sake of faster completion of works. PPA CEO RK Jain has asked Jagan Circar not to cancel the previous tenders but his appeal has been ignored by AP.
Within 24 hours of a special request made by RK Jain, the AP government issued re-tendering for Rs. 4,900 cr works. AP's adamant attitude has obviously angered the Centre. Minister Gajendrasingh has already clarified in Lok Sabha that re-tendering is not good as it would lead to cost escalation and also inordinate delay in project implementation. Now, the Centre is complaining that technical and design coordination will become another big problem to complete Polavaram if new contractors enter the scene.
Telugu360 is always open for the best and bright journalists. If you are interested in full-time or freelance, email us at
Krishna@telugu360.com