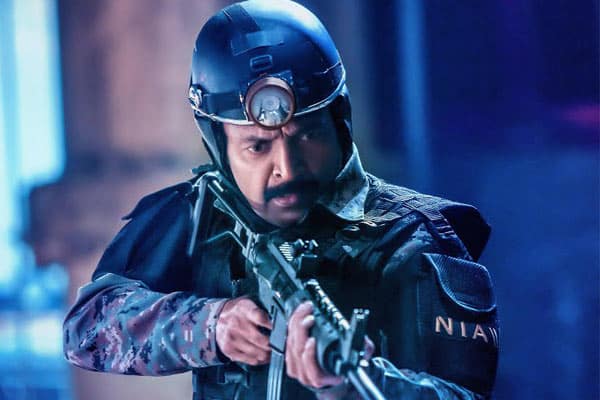 Actor Rajasekhar, the erstwhile 'Angry Young Man of Tollywood' is neither you nor showing his power at box office anymore. His market has hit so rock-bottom that he scored a disaster – 'Gaddam Gang' (2015), even by remaking super hit Tamil gangster comedy 'Soodhu Kavvum'. Ever since, he didn't have another release.
Taking all these into account, would any producer dare investing Rs 25 crore on his film? Well, the makers of Rajasekhar's new film 'PSV Garuda Vega' have shocked the Telugu film goers by boasting of spending 25 crore on the film. Doesn't this sound like a big joke?
Director Praveen Sattaru, who has directed four films till date, is the director of Garuda Vega. Being one of the producers of this upcoming action thriller, he is well aware of how much he can invest on a film starring Rajasekhar in lead role. It is heard that although makers had initially planned to complete this film within 10 crore budget, the publicity costs and Sunny Leone's item song may have cost them 2-3 crore more. Still, the makers claimed double to what they had actually invested.
In the end, an intended publicity stunt has turned out to be a Rs 25 crore joke.