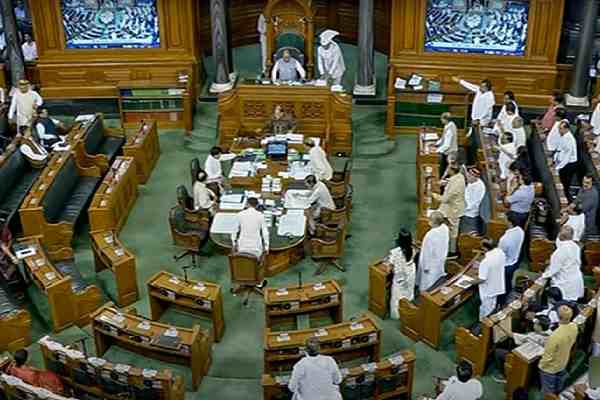 In shocking development, the Mizoram-based ruling party, Mizo National Front (MNF), which is aligned with the NDA, has declared its support for the opposition's no-confidence motion against the BJP-led central government. Details as follows.
C Lalrosanga, a Lok Sabha MP, stated today that he intends to endorse the no-confidence motion. This decision arises from concerns over the situation in Manipur and the perceived mishandling of ethnic violence by both the Manipur government and the central administration led by BJP. However, MP quickly clarified that his backing of the no-confidence motion isn't a reflection of support for the Congress or opposition to the BJP. Rather, it just serves as a strong expression of discontent and opposition to what he perceives as a complete failure on the part of the governments, particularly the Manipur government, in managing the crisis.
The MNF's motivation for supporting this motion stems from their deep concern for the Zo ethnic community in strife-torn Manipur, MP said. This move by the MNF highlights the complexities of regional politics. This statement of MNF is appreciated by several political parties in the country.