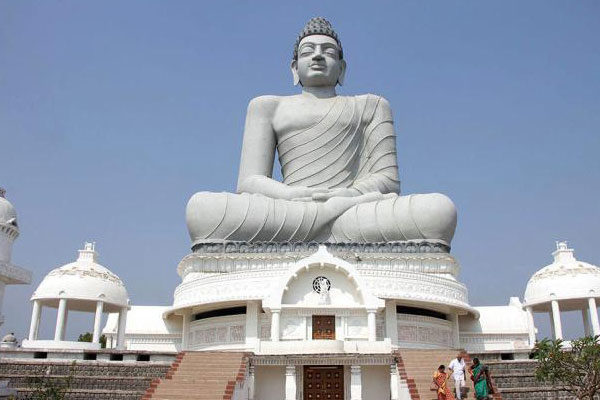 Singapore and Andhra Pradesh are exploring the possibilities of extending the collaboration beyond the construction of capital Amaravati. The city-state is said to have evinced keen interest in participating in the field of education for mutual benefit. In all probability an academic collaboration with Andhra University (AU) is expected to happen in near future.
To discuss the subject with the officials of the Singapore government, HRD Minister Ganta Srinivasa Rao will lead a delegation of senior officials of the higher education department, to Singapore on September 28. The important item in Ganta's agenda is studying the feasibility of collaboration between state's oldest university Andhra University and National University of Singapore.
Setting up a school of Public Policy in Andhra University on the lines of the Public Policy School of National University of Singapore, re-positioning the AU as a centre of global excellence and make it join the club of top 50 universities in the world are said to be the other issues slated for discussions between Andhra delegation and Singapore authorities.
AP State Council of Higher Education Chairman Prof L Venugopal Reddy and vice chairman Prof P Vijaya Prakash are among those who are accompanying Ganta during the visit.
Meanwhile, top officials of the higher education department will undergo a training in 'Programme for Leadership in University Management'(PLUM) at the National University of Singapore from September 28 to October 2.
Andhra delegation for training include higher education secretary Sumita Dawra, commissioner of technical & collegiate education B Udaya Lakshmi, vice chancellor of Andhra University Prof GSN Raju.