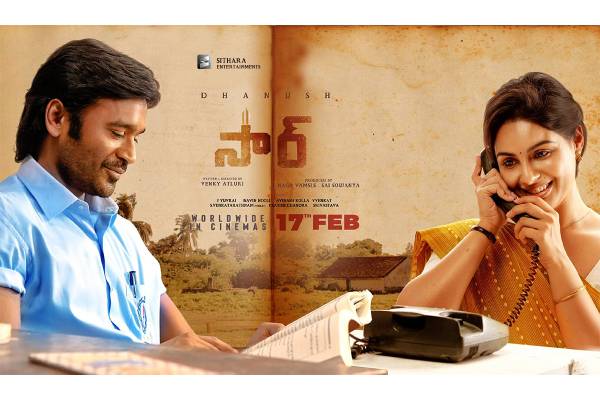 Dhanush's Sir has taken a good opening in the Telugu States as the film has collected a gross of 4.50 Cr. Distributor share of the film would be around 2.40 Cr. This is the biggest opening ever for a Dhanush film and is set to emerge his highest film in the Telugu States by the end of today or sometime tomorrow.
Tamil version of the film Vaathi has also taken a good opening and the gross collections of the film in Tamil Nadu are par Telugu States.
Worldwide gross of the film is around 5.20 Cr (Tamil Version) and distributor share around 2.70 Cr.