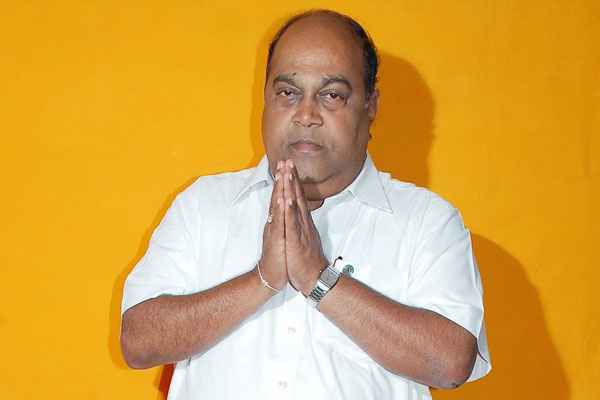 Speculations moving around discontented BJP leader and former minister Dr Nagam Janardhan Reddy on his plans to return to his mother party TDP. His interactions with TDP MLAs at their legislature party office in the state assembly, yesterday led to add fuel to such speculations. He has entered the office after a very long.
It seems he had conducted `coaching' for TDP MLAs A Revanth Reddy and S Venkata Veeraiah on how to expose Chief Minister K Chandrasekhar Rao in the assembly. Former MP Ravula Chandrasekhara Reddy was also present. They had some confidential consultations too.
Though BJP is having five MLAs, they were never seen consulting him on any issue, taking into consideration of his long legislature experience. He also seems to be disappointed that none of BJP MLA is serious to put KCR in irk-some position. Even some MLAs are said to be collaborating with the Chief Minister.
Being an unchallenged leader of TDP Telangana region for a long time, he had quit the party in support of separate Telangana agitation and actively involved in it. Later, he joined BJP. However, he was disappointed in BJP as it failed to `respect' his seniority.
He was a six-time MLA and a minister for a long time and no other BJP leader matches to his political exposure in Telangana. So, he expected he would be `rewarded' suitably as a national secretary or a state president.
He also felt `insult' with BJP as on several occasions some junior leaders in the party refuse `permission' for him to hold press conferences at the state party office. So, since then he started to have his press conferences outside the party office and visits BJP office rarely. Due to his strong positions, it is event it would be difficult for him to adjust in both TRS and Congress.
Telugu360 is always open for the best and bright journalists. If you are interested in full-time or freelance, email us at
Krishna@telugu360.com