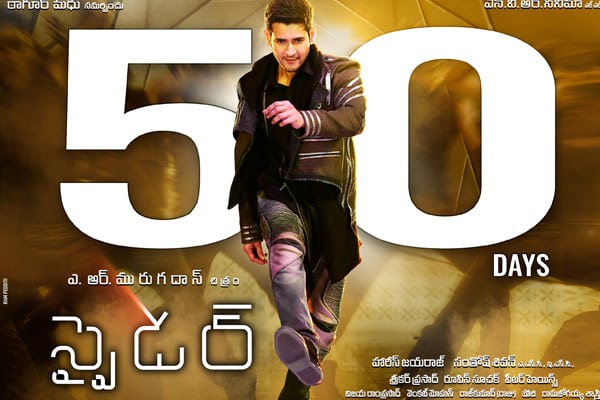 Spyder 50 days Poster shatters Mahesh Babu's Fans
Superstar Mahesh Babu pinned many hopes on his recent outing which is touted to be the costliest film in the actor's career and Mahesh even made his debut into Tamil with the film. The movie ended up as one of the biggest debacles in the actor's career and he has been badly criticized. Superstar's fans have been badly disappointed with the film's content and Mahesh Babu has been badly trolled across social media. At this time, Mahesh Babu has been announced as the Best Actor for his performance in Srimanthudu which turned out to be a huge relief for Superstar's fans.
Right when they are on the way to forget the debacle of Spyder, the makers unveiled the latest posters that the film completed 50 days run. The news posters have been cornered all over and Mahesh's fans have been shattered with the 50 days posters. Right at the time when they have been celebrating for the Nandi award for their favorite actor, Mahesh's fans turned out to be a target across social media for the disastrous act of the makers.