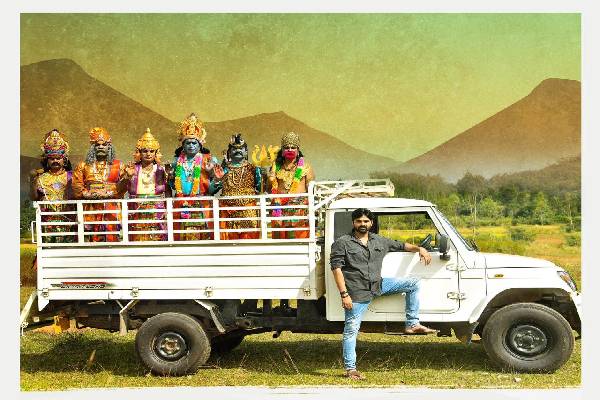 Sree Vishnu's next is Gali Sampath being helmed by Aneesh Krishna. Anil Ravipudi acts as presenter for the film for which he is also providing screenplay. Produced by Shine Screens and Image Spark Entertainment, the film's regular shoot commenced recently.
Gali Raju shooting is presently taking place in Araku where scenes involving the lead cast are being canned. In the interim, the makers released an on location still where Sree Vishnu can be seen chilling out with artists in the getups of Trimurtulu (Brahma, Vishnu and Shiva) and few other gods.
Rajendra Prasad plays a vital role as Sree Vishnu's father in the emotional drama and hilarious entertainer, while Lovely Singh will be seen as lead actress.