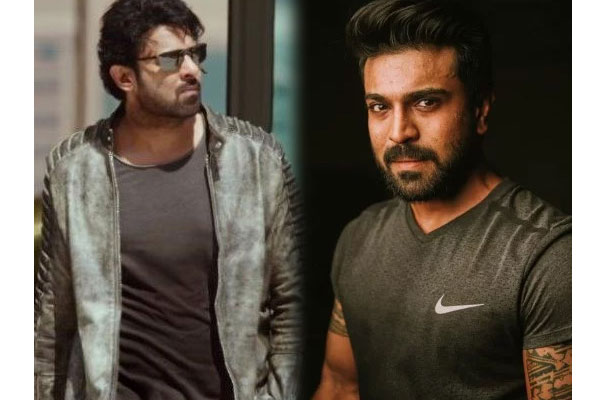 As the news spread like wildfire that both Ram Charan and Prabhas are staying at the same hotel in Mumbai, and they will be seating there for a couple of days, look who has tried their level best to cash upon that.
The same PR agency that is handling Prabhas' Saaho media promotions is handling Charan's production venture Sye Raa too. As the heads of this PR company are quite popular in Mumbai circuits, some heroines like Lavanya Tripathi and Hebah Patel have requested them to help meet the two Telugu stars.
Reports from verified sources have revealed that Lavanya has met Charan, Prabhas and Tamil hero Vijay Sethupathi yesterday, while Hebah Patel met Ram Charan before dinner. While the heroines wanted to meet the top stars to congratulate them for Saaho and Sye Raa, the fact is that they are on the lookout for offers, and hoped that meet-n-greet might do them some favours.
Some struggling Bollywood heroines are also said to be queuing up to meet these happening big stars. That's how Mumbai heroines work and there is no wonder tomorrow some of them grab opportunities in films related to these stars.