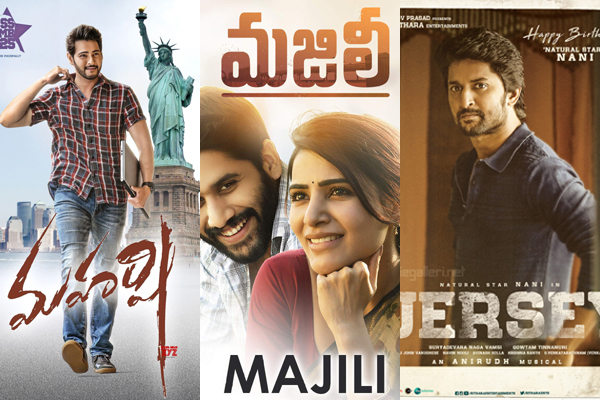 Summer wasn't hot enough for Tollywood this year, with a rather cold, just over ₹174 crore share earned by 9 releases during the period. The numbers are over 40 percent down from last year, which is worrisome. The year-to-date numbers slipped down to 28 percent from ₹475 crore previous year to ₹342 crore in the ongoing year. As we mentioned in our 1st quarter report that, there was a taxation change earlier in January, so numbers are even worse than they appear.
Now the cause of this fall can be attributed to the simple fact, i.e. lack of big summer films. Last year there were 3 big ticket films, one of which did historical business (Rangasthalam), accounted for ₹225 crore while this year it was just Maharshi the lone warrior making for ₹91 crore. The lack of big releases is basically issue to the exhibitors, however things were rather fine for distributors as 4 of the 9 releases were a success compared to 3 from 13 last year.
Following are the top five summer of 2019 (Distributor Shares).
1. Maharshi: ₹91 Cr (expected)
2. Majili: ₹31.4 Cr
3. Jersey: ₹23.1 Cr
4. Chitralahari: ₹13.6 Cr
5. Sita: ₹5.7 Cr
Things are not expected to change for next 2 months as well, till the release of the biggest film of the year, Saaho, that will be hoping for a historic business, probably 2nd Indian film ever to breach ₹250 crore share if it emerges a success.