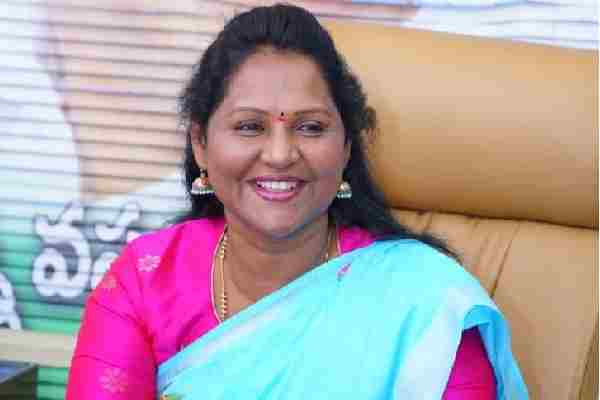 Undavalli Sridevi, the suspended MLA from YSRCP, seems to be on the brink of aligning with the TDP. Meeting TDP leader N Chandrababu Naidu during his 'Yuddha Bheri' event in Srikakulam district, Sridevi's move signals that her joining of TDP is mere formality. Details as follows.
After meeting TDP supremo, Sridevi expressed her gratitude to Chandra Babu Naidu for giving her assurance and protection in difficult times. She recalled hard days of her life when she faced attack from YSRCP members. She questioned , where is Disha Act, designed to safeguard individuals. Sridevi questioned its apparent absence in her case. Presently residing in Telangana, she traveled to appeal to Naidu for protection, acknowledging his track record of offering support.
After seeing her response political observers believe that she got assurance from tdp and her joining into the party is a mere formality. On a side note, there is also a comment that she initially tried to join Janasena but Pawan Kalyan didn't evince interest in joining her. After waiting for Pawan for so long, she decided to move on and join TDP.