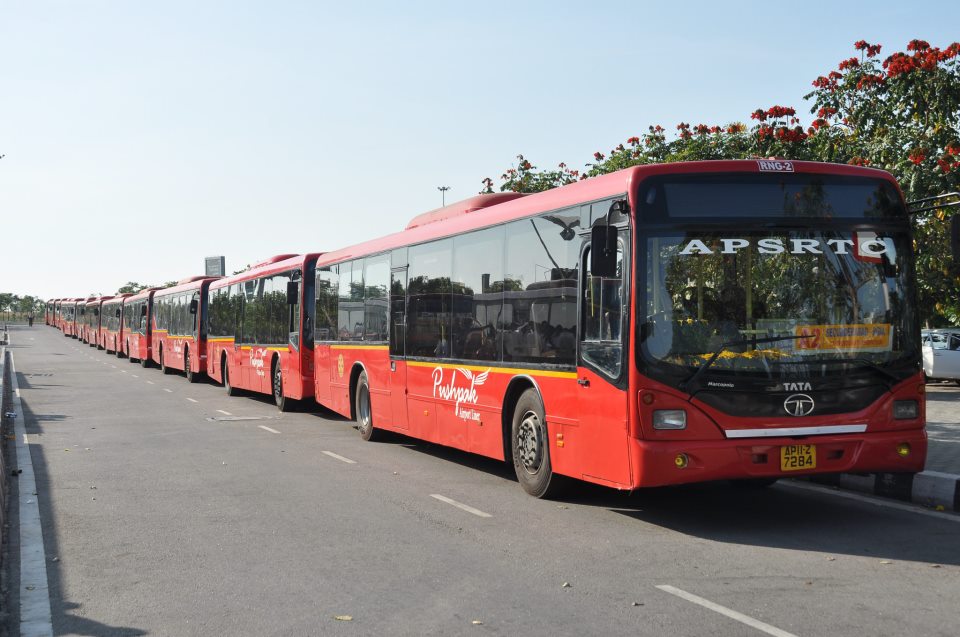 Gone are the days where boarding a bus was pain in the neck for women in Hyderabad. Thanks to Telangana Government that made dignity of women as its prime agenda.
A close look at women's bus stop in Hyderabad today will hold mirror up to government's seriousness. If you are still not convinced, you must board an ordinary bus in the city.
When Hyderabad was kept on world map, as claimed by some leaders, women students and employees continued to feel their journey on public transportation as a herculean task.
Be it the bus from the traditional old city to the elite City Centre or busy Ameerpet to ultra modern Hitec City, the buses would go packed, with morally challenged idiots taking every advantage of the rush to rub their flesh against mothers and sisters on the bus.
"When these idiots will realize they have sisters at home," "Are we really hitech?" "I am just planning to buy a scooty to avoid these loafers," "What the hell the so called leaders are doing"—these were a few lines that I often heard women discuss. A few of them would yell at conductors but to no avail.
None would have ever thought that a day would come wherein the government will look into it and provide safety measures.
After Telangana state was formed, chief minister K Chandrashekar Rao directed the home department for the appointment of 'she' teams.
These she teams zeroed in on several eve-teasers, particularly at women's stop bus terminal in the city, in civil dress. A large number of loafers were taken into custody that brought the lost smiles of Hyderabad women and kept check to eve-teasing.
The government went on to revamp the seating arrangement of women on buses. Accordingly, it ordered for partitions on city buses that will give no scope for men to enter women's compartment.
Today, there are no more yellings on buses, no inconvenience to women, no more the cries and silent weeps. Kudos to the Government of Telangana as women in Nawabi City heave a sigh of relief!
©Telugu360.com