Everyone wants to handle their own rate of returns when investing their savings. Hyderabad based startup ChitMonks is helping investors, borrowers, agents to get the best which suits one's requirements. Telugu360 is in conversation with Pavan Adipuram who gives us insights into their startup ChitMonks – Smart Chit Manager.
Could you pitch for your startup?
ChitMonks is India's first market place solution for Chit Funds. We offer services for subscribers in the age group between 18-45 by helping them join registered chit fund companies. The other angle to our startup is, foreman company aka chit fund firms whom we are enabling to come online. The industry is currently offline because of which they are unable to reach their target. ChitMonks promises fresh blood to the industry and guarantees to enable chit fund business to reach new horizons. We aspire to help add Chit fund as an asset class to people's financial profile.
Why should someone pick Chit Monks?


We offer unique benefits. We are one stop solution to check the available options in the market. ChitMonks is neutral platform to promote Chit Fund companies. Through us one can enroll faster in chit group. As the information is stored on cloud, subscriber can access all their chit groups information anytime and anywhere. It helps them manage and check their interest rates according to their cost of opportunity, essentially allowing them to handle the interest rates. Last but not the least, they get expert advice on how to manage a chit portfolio.
You have presence in five states and are now actively pursuing Kerala. But the number of registered chit funds companies and the converted customers is not very high. Are you on par with your targets?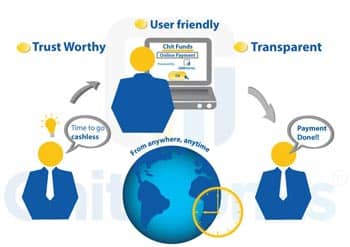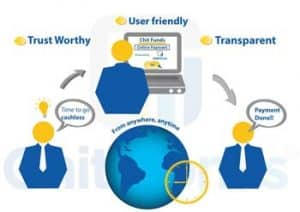 We have been very choosy with our customer acquisition as we are building technology. We believe in lean startup methodology wherein we build something, test whether its working or not, and then build something else. We add pieces to it and make it a big product rather than going about with big product into the market. It is a continuous and experimental process. We have done very decent in terms of lead generation. Customer acquisition to customer conversion is a difficult piece. Financial products are bound to take time, the conversion cycle will take time. We are not aggressive but we are on par with our targets. In term of expanding to different states, the companies are coming to us.
When you are registering a company, you have a checklist for selecting a foreman company. What about small companies?
We earlier had a checklist kind of scenario which is now streamlined and is online. Chit fund companies as such are not yet tech-savvy. The need is more with smaller companies. We go through their company profile. We are looking at decent supply side. A company has to complete at least one life cycle like 50month group or 4-5year chit and have financial background before we register them. We will onboard them and see how they are performing, if the auctions are happening on time, any delay in payments etc. Based on that we will curate the list quarterly or half yearly and take necessary steps based on the performance review. We will be in touch with our subscribers.
How is ChitMonks revamping the traditional funding process?
Typically, people tend to withdraw money only after completion of the chit due to lack of awareness. But we guide our customers when to participate in auctioning based on their financial needs. Generally, companies do not have customer transaction history. The liability is left to branch manager who takes the final decision. Because we are cash economy or less cash economy scenario, there are multiple sources from where a person gets money. Consequently, his credit worthiness may not be reflecting. For existing users, we build the credit history. No other product in the market is giving Data analytics piece. We are coming up with future models where the group lending space can be reimagined.
What is it like being a technology partner for All India Chit Fund association?
Our initial time we spent on building trust with the industry and have grown into doing consulting for them at times. We are enabling the Chit fund companies to collaborate. The association wants to regulate the firms. We will build the technology for them and while the data will be owned by them. We will monitor tech part, where ChitMonks as technology partnership is playing the role. Having contacts is different, being a tech partner is altogether different.
In such unstructured market place, what was a big Challenge for you?
The biggest challenge was to convince people that this is a marketplace for all. Companies love the concept but want us to do it only for them. Convincing the companies that this is a neutral marketplace was challenging. ChitMonks is a discovery platform. We do not exchange the subscriber from one company to other. We explain the scenarios and educate the subscriber continuously based on the chit performance.
Second big challenge was with banks giving payment gateway solution for the industry. We finally got the approval of one of the biggest banks. We will be going live with their PG solution which involves UPI based payments for the first time ever in the chit fund industry.
What will be the impact of GST on foreman companies?
Service tax was already there for chit fund companies. They had 15% and got abatement of 30%. They were charging abound 10.5%. The service tax is burden. With GST speculations were that the tax would go to 18%. The association appealed to the finance minister, because such high rates is not going to help the industry. The latest we heard was 12% but we are yet to get the final nod may be. With such huge tax like 18%, people would not be interested because dividend will be less. So, we tell our customers to participate in auction to get more dividend. ChitMonks will help individuals in investing their funds shrewdly.