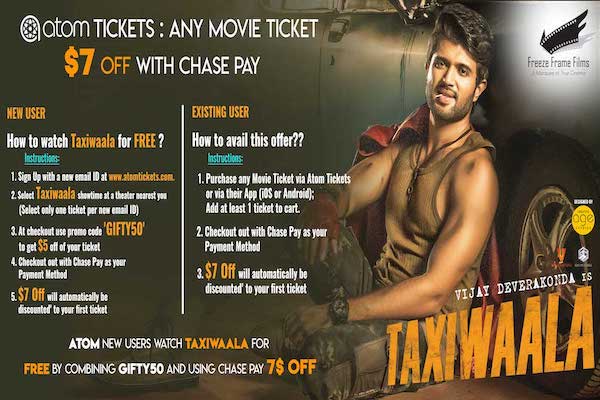 Everyone involved with of Taxiwaala is rejoicing. After all, it has been quite a bumpy ride for them ahead of the release of the film that is now breaking records and has scored yet another success for the most happening actor in the business, Vijay Deverakonda.
While the film's shoot was done long ago, the elaborate computer graphics involved caused a wee bit of delay. However, that's not it. Just as they were working on the post-production of the film, a massive tornado hit them in the form of pirates who leaked the film online with an unedited version circulating like wildfire.
In fact, just a few days before the release, the links of the film started reappearing all over the internet with many who saw the film spreading negative talk. However, the struggle ended and how!
The film hit the screens of Nov 17th, USA Premieres on Nov 16th and soon good reviews started trickling in. Along with that, a good word of mouth was the icing on the cake with everyone understanding that this was a film that was worth spending their money on. It's no wonder then that the film is now running successfully across theaters across the globe.
And for all of you who missed the film and have been curious ever since they have seen the positivity around the film, directed by Rahul Sankrityan and produced by SKN on the banners GA2 Cinemas and UV Creations, here's one lucrative offer!
Avail the AT&T "Buy One, Get One" & "ATOM 7$ off with Chase PAY and Free Tickets" Offer and watch Taxiwaala with your friends and family on Tuesday at the screens closest to you at various locations across the US.
Freeze Frame Films is very honored to be associated with a new age film that is taking Telugu cinema ahead yet another notch.
CLICK HERE!! for the USA Theaters List.
Press release by: Indian Clicks, LLC