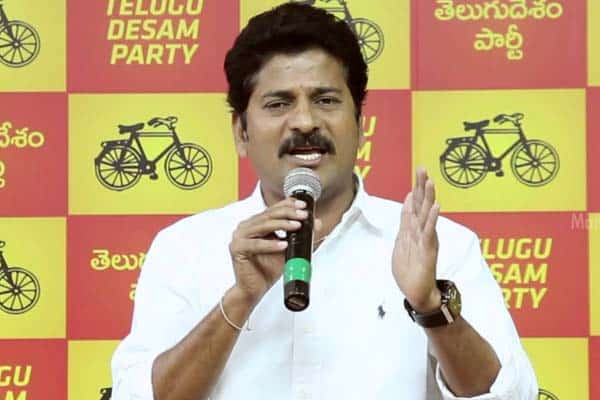 Kodangal MLA A Revanth Reddy will be defecting into Congress in Telangana, while exodus of leaders to TDP continues in Andhra Pradesh. If reports are to believed, the Telangana TDP working president who has been requesting opposition parties to unite in the fight against ruling TRS, could become a major political player for TPCC anytime soon.
Congress is a party without a tough leader and Revanth is a strong leader in a non-existent party in Telangana. He is best known for countering TRS with his strong verbal attacks.
As per the sources of TNIE, Congress leader Jaipal Reddy is holding negotiations with the TDP leader on behalf of the leadership. S Jaipal Reddy is Revanth's wife's uncle.
Even though Revanth denied rumours of going into Congress, he is confident that the TDP supremo will not take decision of merging TDP with TRS in Telangana against his wishes.
On the other hand, the TTDP leader's sudden visit to the national capital Delhi on Monday created buzz in political circles. Nonetheless Revanth has not closed his doors for other options, considering his political future.