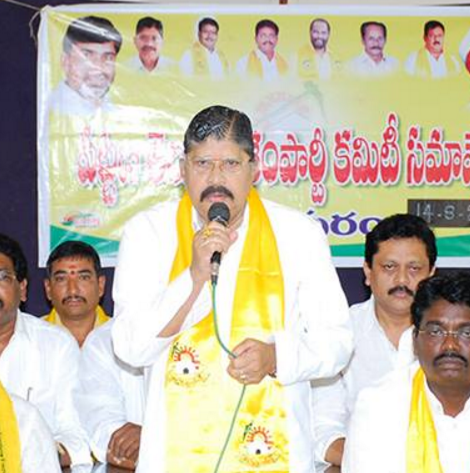 At a time when the TDP is taking steps to get firm grip over the Kapu community, party's senior vice president and one of loyal leaders Dr Metla Satyanarayana Rao passed away. Rao, a three-time MLA and former minister, breathed his last, after prolonged illness, in NIMS, Hyderabad this morning. Satyanarayana Rao had been Chandrababu Naidu's one of confidant's from East Godavari district. He was appointed party vice president in 2013 and had been retained in the post even after reorganization of the Andhra Pradesh committee with Kimidi Kala Venkatarao as the state committee's president few months back.
Like many TDP leaders, Satyanrayana also began his political career with TDP in 1982 and won the Assembly election from Amalapuram constituency in 1983. Later, he won again in 1994 and 1999 . He served as minister for cooperation and health in Naidu's cabinet. But, he left TDP, much to the disappointment of Naidu, to join Chiranjeevi, when the latter launched Prajarajyam party. However, Rao returned 'home' thoroughly dejected after 2009 election along with leaders like Kalavenkatarao.
He was a practicing doctor by profession before joining politics. He was a relative deputy chief minister N Chinna Rajappa and Jyothula Nehru of YSRC. Chief minister Naidu, TDP national general secretary Lokesh Naidu, deputy CM Chinna Rajappa etc expressed shock at the demise of the party leaders. HIs funeral will take place at his native place, Amalapuram.