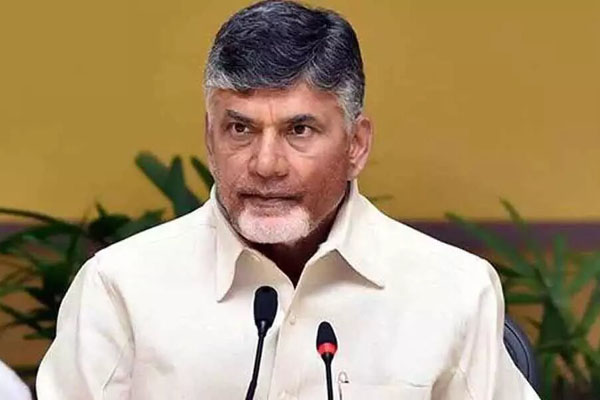 TDP will continue its fight till the GO number 1 is repealed and the party will teach a lesson to the YSRCP, declared former chief minister and party president, Nara Chandrababu Naidu, on Monday.
The three TDP MLC-elect candidates met Naidu at the party headquarters. Congratulating the three MLCs-elect, Vepada Chiranjeevi Rao, Kancherla Srikanth and Ramgopal Reddy, on their success, Naidu said that Ramgopal Reddy, successfully resisted the rowdyism in Pulivendula.
"This is a success of Ramgopal Reddy and is the defeat of Chief Minister Jagan Mohan Reddy," the TDP supremo commented.
Expressing concern that Jagan is making even the All India Service officers too as partners in crime, the former chief minister felt that attempts have been made to force the Returning Officer (RO) and the District Superintendent of Police (SP) to commit some blunders. "How can a recounting of votes be demanded after the result is announced," he asked.
Is Jagan not a psycho who dishonoured even the directions of the Election Commission and mounted pressure on the RO and SP, he said. The TDP leaders and activists fought a relentless battle for almost 72 hours and the candidate who won the poll was forcibly arrested and shifted to the police station, the TDP supremo said.
Stating that the new policy pronounced by the Supreme Court in the appointment of the Election Commissioners should be implemented, Naidu asked whether the State Government which brought in GO number 1 is not ashamed of it. He felt that serious attempts are being made to stifle the voice of the people and suppress the Opposition.
"I am deeply hurt at the attack on our MLA, Bala Veeranjaneya Swamy, on the floor of the House. I am now saying that those who are involved in this attack will never be allowed to enter the House again," Naidu declared.
Stating that the TDP will continue its war against the GO number 1 till it is rescinded, he asserted that the attack on the MLA too will be taken to the public. Profusely thanking the TDP activists who fought for the success of the party candidates in the Council election, he said that the party always strives for the welfare of the people.