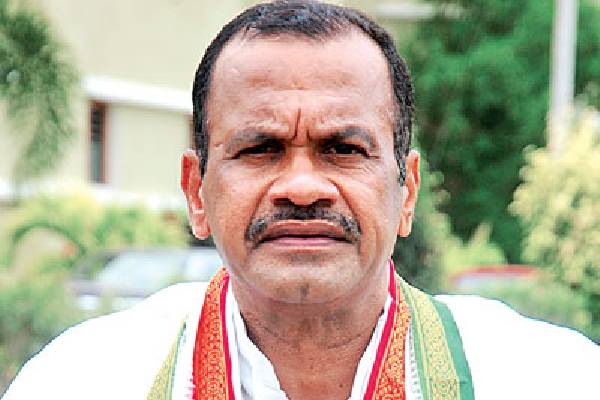 Congress MP Komatireddy Venkat Reddy, who was recently issued show cause notice by the party for alleged act of indiscipline, met newly appointed AICC in-charge for Telangana Manikrao Thakare on Thursday.
The MP told reporters after the meeting that he could not call on the in-charge on Wednesday as he was on a visit to his constituency. He did not reveal what he discussed with the new in-charge saying it was an internal matter of the party.
Venkat Reddy, however, appeared defiant as he remarked that the media should ask MLAs Seethakka, Veeraiah and Jagga Reddy as to why they did not meet Thakare on Wednesday. He also stated that he would not like to sit with those who lost elections 4-5 times.
Apparently, targetting Telangana Pradesh Congress Committee (TPCC) chief A. Revanth Reddy, Venkat Reddy stated that TPCC committees have no significance for him.
His remark comes in the wake of a section of senior leaders recently raising a banner of revolt against Revanth Reddy for filling up the party panels with his loyalists. The crisis forced the party's central leadership to intervene and replace Manikam Tagore with Manikrao Thakare as state in-charge to set the house in order.
Thakare arrived in Hyderabad on Wednesday on his first visit to Telangana and has been holding a series of meetings with the party leaders.
Venkat Reddy also told the mediapersons that the show cause notice is no longer an issue as it has become clear that the video which was circulated on social media was fake.
Congress general secretary Tariq Anwar had issued notice to the Lok Sabha member on October 22 asking him to reply within 10 days.
The notice was issued after a voice recording went viral on social media in which Venkat Reddy is heard asking a Congress leader to support BJP candidate and his brother Komatireddy Rajagopal Reddy in Munugode by-election.
A video clip had also gone viral in which Venkat Reddy is heard predictingAthat Congress will lose the by-election to Munugode Assembly seat.
Venkat Reddy, who is the star campaigner of the Congress party, did not campaign for the party in Munugode.
Venkat Reddy's brother Rajagopal Reddy had resigned as MLA and also quit Congress to join BJP. He contested as BJP candidate but lost the by-election to the candidate of ruling Bharat Rashtra Samithi (BRS).
The MP had also stayed away from Rahul Gandhi's Bharat Jodo Yatra when it passed through Telangana.
He also embarrassed the party by meeting Prime Minister Narendra Modi last month. He claimed that he did not discuss politics but made certain remarks which kept everyone guessing about his next move. "I will make a decision a month before elections are to be held. I will decide whether I contest for the Lok Sabha or for the Assembly. I will make up my mind on which party I will choose at that time," he had said.