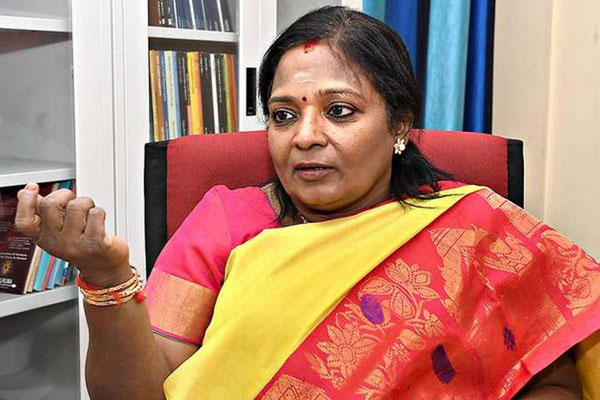 The Modi government at the Centre is keeping a close watch on the unsavoury happenings during Telangana RTC strike. The Centre is getting minute-to-minute details of the outcome of KCR's mass dismissal of over 48,000 employees. In this backdrop, Governor Tamilisai Sounderrajan is rushing to Delhi to meet Prime Minister Narendra Modi and Union Home Minister Amit Shah. She is expected to brief them about the latest political situation and mood among employees sections in the state.
KCR gave up his hostile stand but the RTC Joint Action Committee is not ready to soften its stance easily. Anti-TRS feelings are sweeping across the employees unions and opposition parties. This is evident from how CPI has withdrawn its support to TRS candidate in Huzurnagar at the last minute.
Governor's Delhi visit has generated lot of anticipation in political circles. Sunderrajan has become centre of activity for all those who are organising anti-KCR protests these days. KCR's mismanagement of RTC strike has become a good opportunity for the BJP high command to explore ways to destabilise the KCR government.