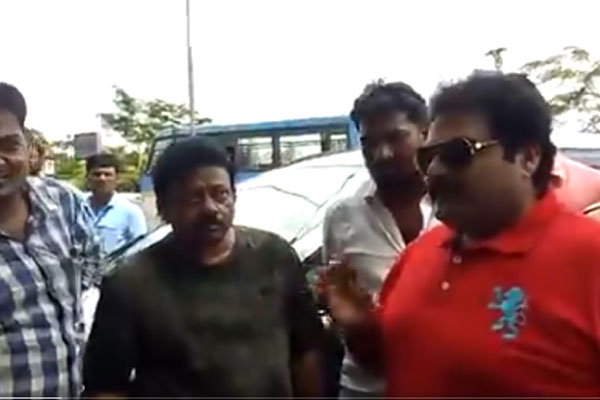 Controversial and complicated director Ramgopal Varma is taken into police custody as a preventive measure. He was stopped from holding a press conference cum public meeting at NTR Circle in Singhnagar area. The police cited reasons of possible inconvenience to public at the busy and crowded circle if Varma holds his press conference on the road there. The director is doing this as he was denied permission to hold the same event at Novotel hotel in Vijayawada city limits.
The film Lakshmi's NTR is scheduled for release in Andhra Pradesh on May 1. Following this, Varma arrived here to explain details about his film. It is said Varma could not find a single location venue to hold his press conference. Obviously, the owners are unwilling to allow him considering the consequences arising out of this.
Moreover, Vijayawada is known for fan following of NTR which is why the police took immediate preventive measures. However, Varma made indirect comments at the TDP government. He said that there is no democracy in AP. Varma's contention is that one single person is responsible for his being prevented from holding press briefing.