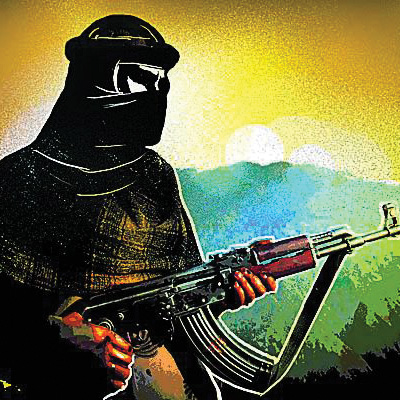 The Maharashtra Anti-Terrorism Squad (ATS) on Saturday arrested three Telangana youth , who were planning to join the ISIS, at the Nagpur Airport.
According to the Maharashtra ATS, the arrested people are from Telangana and were going to Jammu and Kashmir to head towards Syria.The ATS officials said that they had handed over the trio to Hyderabad ATS.
The trio identified as Abdul Wasim, Omar Hasan Farooqui and Maz Hassan Farooq. The ATS officials said that they are now interrogating the youths to establish their further links. The three youth left Hyderabad by road and were trying to board an Indigo flight bound for Srinagar. According police, their destination was Syria. They had planned to take land route to Syria via Pakistan and Afghanistan. Earlier, a 16-year-old college girl, who was allegedly in touch with arrested Indian Oil Corporation (IOC) executive Mohammed Sirajuddin, was put under surveillance for her suspected links with the ISIS in Pune. She was assured by ISIS sympathizers that she will get admission in medical college in Syria.