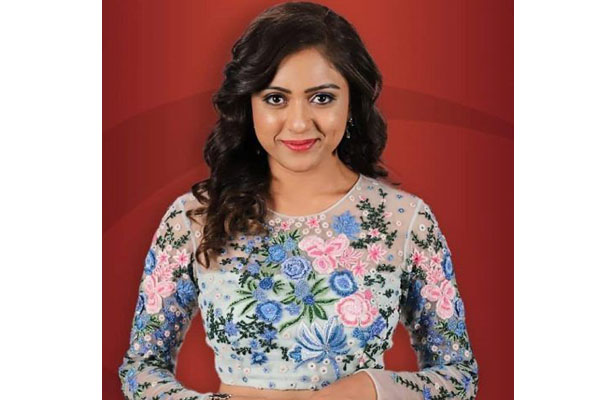 Bigg boss Season 3 Telugu is almost nearing the completion. This season got more ratings than the previous seasons. As of now 7 contestants are there in the house, and as per the reports, Vithika is going to be evicted this week.
Shivajyothy pulled Vithika into nominations:
During the nominations task, Vithika was saved by Varun but Shiva Jyothy intentionally tried to pull Vithika into nominations. As per the task Bigg boss asked the housemates to decide their positions in the house by discussing with other housemates and those getting the last 4 ranks will be in nominations. After Varun saving Vithika and Baba exchanging position with Sreemukhi and Rahul sacrificing for Ali, it was Shiva Jyothy, Rahul, Varun and Baba in nominations. At this moment, Shiva Jyothy picked up an argument with Vithika and stood in the same position as Vithika.
As a result, Bigg boss announced that the entire house is nominated this week. Out of the 7 contestants, Varun, Rahul, and Sreemukhi had very good votings since the beginning. However, Ali too got good ratings in the last 2 days, as per reports and that puts Shivajyothy and Vithika in danger zone.
Negativity on Vithika and Shiva Jyothy:
The way Vithika played the medallion task brought her a lot of negativity. She didn't come to nominations for several weeks as Varun has been helping her. Even in other tasks also Varun and Vithika have been playing the combined game instead of individual games. All this brought her negativity and it is not an exaggeration to say that the audience are waiting for her to come into nominations. Even Shiva Jyothy also earned a lot of negativity by crying too much even for trivial things. Her crying irritated the audience to the extent that they seriously wanted her to be out of the game at some point.
As a result of this, Shiva Jyothy and Vithika are occupying the bottom two slots in the votings. If there is double elimination, it is 100% sure that these two will be evicted this week. But if there is no double elimination, most likely Vithika will leave this week as per the reports, unless Bigg boss wanted to give a twist to the audience in the last minute. Vithika's eviction also will let the audience see how Varun plays the game without her moral support.
We will have to wait till this weekend to officially know who will leave this week.